Opposition Leader Joe Harmon has announced the establishment of a flood emergency centre to assist citizens who are severely impacted by the floods across the country.
All 10 Administrative regions have reported flooding.
Not satisfied with the government's response, the Opposition Leader said it was necessary for the Opposition to form an emergency center to get aid to the affected citizens.
"In view of the worsening situation and more intense rainfall we have established a flood emergency centre at the office of the leader of the Opposition. We recognized that there has been and is likely to be more disruption to lives, damage to property, loss of crops and livestock. We recognize that there has been a shortage of information, advisories and suffiencient warnings and no central portal for persons to report their distress and how they have been affected," The Opposition Leader said.
The flood emergency centre is intended to assist in collecting, collating, and disseminating information for the benefit of the public and the Civil Defence Commission.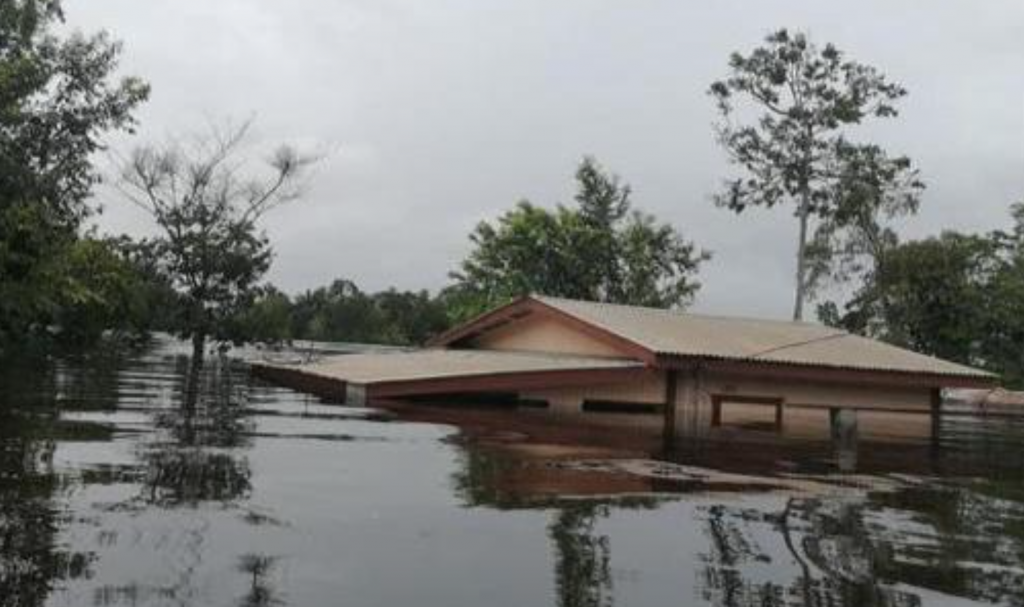 Mr. Harmon said there is only so much the Opposition can do to assist and calls on the government to play its part.
"We reiterate our call for the urgent establishment of a national, inter-agency task force and for such a task force to benefit from the wide availability of skills and resources in all segments in our society," Mr. Harmon said.
According to the Opposition leader, the fact that some communities that are not prone to flooding are under water shows the seriousness and extent of the situation and why it must be tackled head on.
"The main reason for the severe flooding and the slow receding of water from the lands is executive neglect at the level of central government," The opposition leader relayed.
 The flood emergency centre could be contacted on 503 2465, other means of communication would be established soon, the Opposition Leader said.
Flood waters continue to rise in a number of communities and the Civil Defence Commission has announced that there could be more flooding as heavy rainfall continues.