Days after Opposition Leader Joe Harmon expressed concerns over recent announcements of planned reforms of the Guyana Elections Commission, (GECOM) and requested a meeting with the team spearheading the efforts, the International Republican Institute, (IRI) team met today with the Opposition Leader and his team.
The IRI team comprised its Resident Director, Dorota Ryzy and its local representative Sarah Bharrat.
The Opposition Leader was accompanied by Members of Parliament, Khemraj Ramjattan, Amanza Walton Desir and Roysdale Forde along with Adviser Aubrey Norton.
Speaking after the meeting, the Opposition Leader said he considers any reform of the Elections Commission an important matter and is supportive of electoral reforms.
But he cautioned the team that the Government might be using the work of the IRI for its own agenda, pointing to recent statements by Attorney General Anil Nandlall, who noted that the project will be utilized to penalize certain officials of GECOM.
"We believe that the PPP intended using the IRI as an instrument to destroy the democratic processes in Guyana and to fortify themselves in office," Mr. Harmon told the team.
Further, the Opposition Leader requested the Terms of Reference (TOR) guiding the project and queried from the IRI officials how they intend to arrive at a position that is consistent with the country's political culture and the history of Guyana.
"This of course she said they have no clear idea on how it will emerge but that they will consult with civil society and Guyanese on the way forward and how they are going to determine what, if, any at all, reforms need to be made to the elections Commission," the Local IRI director told the Opposition leader he relayed.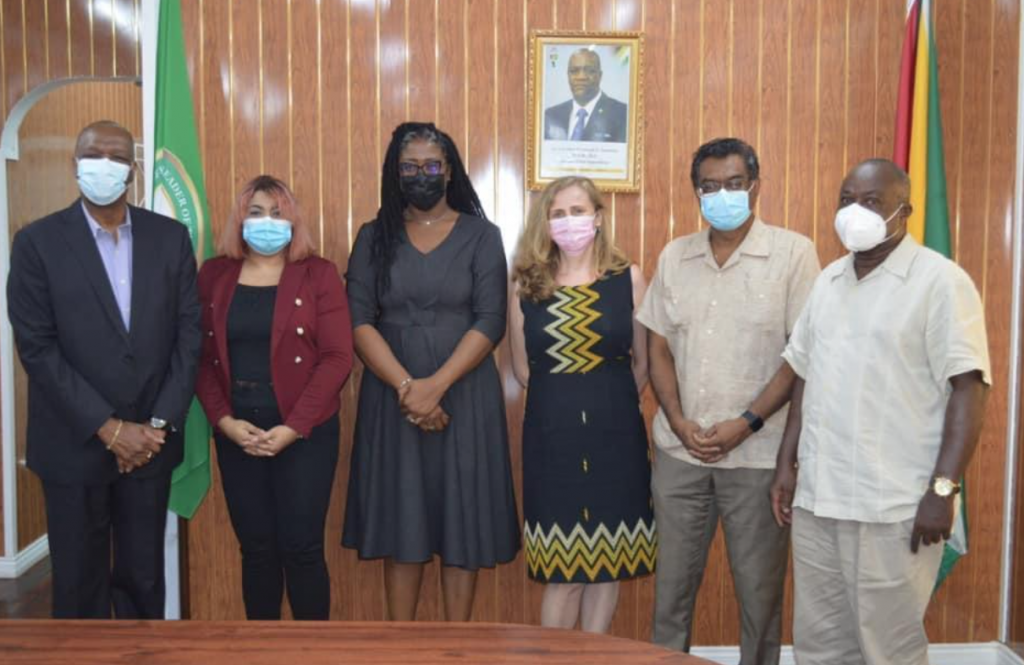 Additionally, Mr. Harmon said the Opposition also raised concerns about several of IRI's Directors, who he said have been promoting voter suppression in the United States.
"We also spoke about the concerns many of our supporters had here in Guyana and in the diaspora about the board of directors of the IRI that included several senators from the Republican party that had been promoting voter suppression in the United States of America and we felt that that could have had an impact on the way the project is rolled out here in Guyana," Mr. Harmon said.
He said the Director made it clear that the project is being funded by the United States Department of State and she herself is an international human rights lawyer. She assured that she will not be engaged in any political work.
The Director has promised to meet with the Opposition team to provide regular updates moving forward.
The electoral reform project is expected to receive support from another of international agencies and other countries.