Opposition Members of Parliament Jermaine Figueria and Sherod Duncan have submitted a Bill to the National Assembly seeking to amend several parts of the Narcotics Act in an effort to remove jail time for possession of small amounts of marijuana.
Under the proposed changes, the Opposition MPs want trafficking of drugs in relation to marijuana to cover possession of more than 500 grams instead of the current 15grams.
Member of Parliament Jermaine Figueria said the proposed amendments were put together after seeing the impact that the current legislation is having on persons who would be jailed for months and years for small amounts of marijuana.
"We are saying that a lot of productive years are being lost because of this draconian law and this is a step in the right direction. Besides the quantity, and besides us asking for those in possession of the proposed quantity not to be incarcerated, we would like for those who are incarcerated at the moment to be released. The world is taking a different direction in relation to cannabis and we would like our young Guyanese citizens not to be incarcerated because of small amounts to be released and their records expunged", MP Figueira said.
The Opposition MP said there is also a plan to eventually bring legislation to the house that would completely remove marijuana as an illegal drug.
Co-sponsor of the Amendment Bill, Sherod Duncan said it is time for the amendments to be accepted and the Bill to be allowed to move forward. He reminded that Leaders across the region have expressed their worry about the impact the jailing of youths over small amounts of marijuana has been having on productivity and the lives of those young people.
"CARICOM's Regional Commission on Marijuana is instructive that regional leaders have expressed deep concern that thousands of young persons throughout the region have suffered incarceration for marijuana use and consumption and many after their first experiences with the law resolve to continue with crime as a way of life. And in this Bill, we are asking that persons in prison for small portions of marijuana be released and social programmes be created to reintegrate them meaningfully into society", Mr. Duncan said.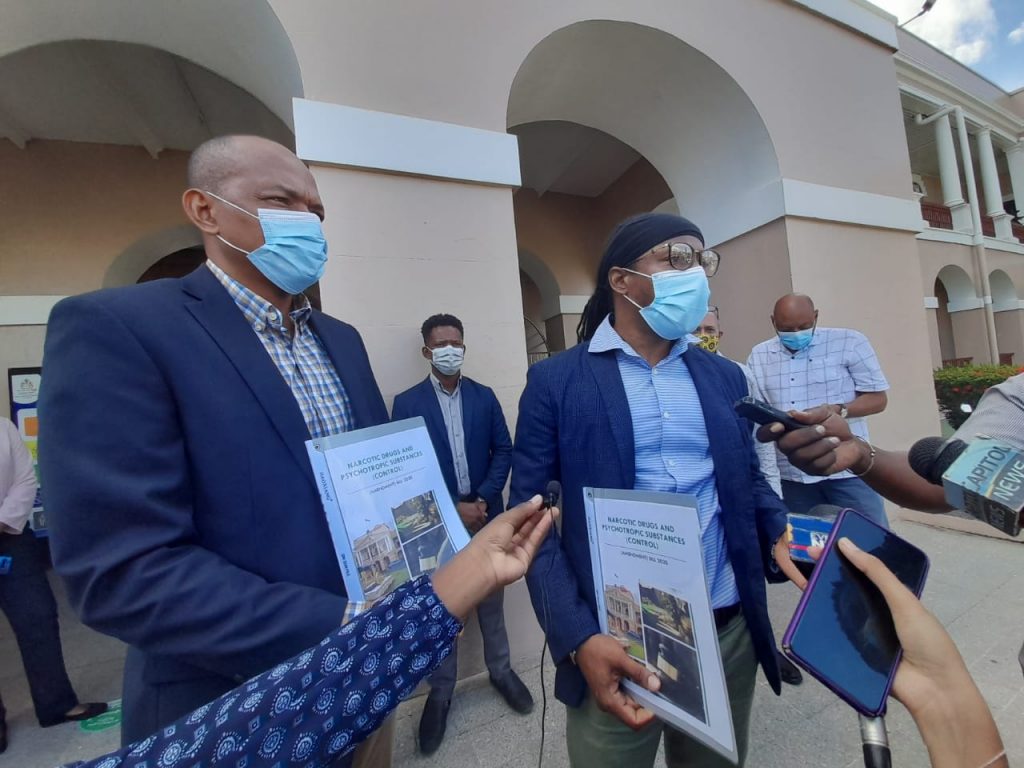 In November 2016, under the APNU+AFC government, it was then Government Member of Parliament, Michael Carrington who laid the first Amendment Bill seeking to remove custodial sentences for small amounts of marijuana.
Mr. Carrington who is no longer a Member of Parliament said he is pleased to see another Amendment Bill making its way into the National Assembly to once and for all address the problem of jailing persons for small amounts of marijuana.
The APNU+AFC is hoping that the proposed amendments will be supported by the Government and made into law. The Government has indicated that it was also looking at possible amendments to the same laws in relation to marijuana possession.