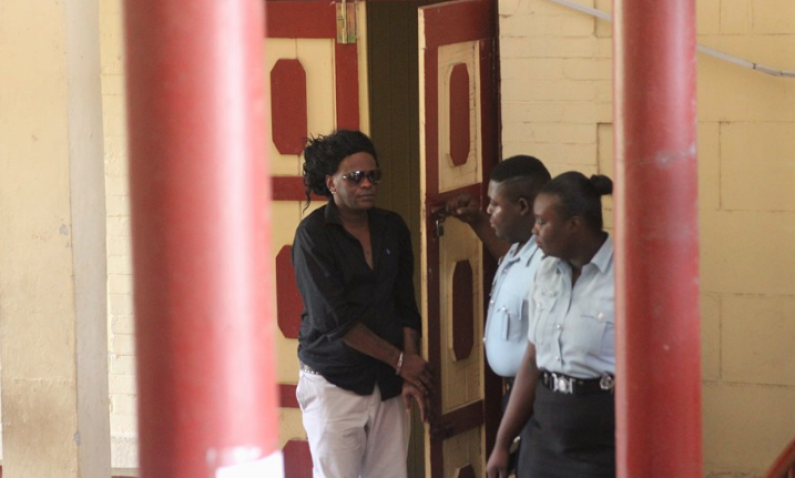 After declaring in a television interview that he has "a young boy for every day of the week", popular member of the LGBT community and "lady of the night", Otis Pearson aka Otisha, found himself on Friday morning before a Magistrate.
With lots of flamboyance and in dark shades, Otisha appeared before Magistrate Leron Daly and was charged with having sexual activity with a child below the age of sixteen.
He was not required to enter a plea to the charge but bail was granted in the sum of $300,000.
The Court was told that on the 24th December, 2017, at Station Street, Kitty, Otisha engaged in sexual activity with the male child.
A Police investigation was triggered earlier this year following a complaint by the Child Care and Protection Agency.
That agency had launched its own investigation into claims that Otisha would entice and pay young boys to engage in various sexual activities. When a photograph surfaced online with Otisha hugging up a teenage boy, the Police moved in and together with Child Care and Protection, widened the probe.
Otisha is expected back in Court later this month.