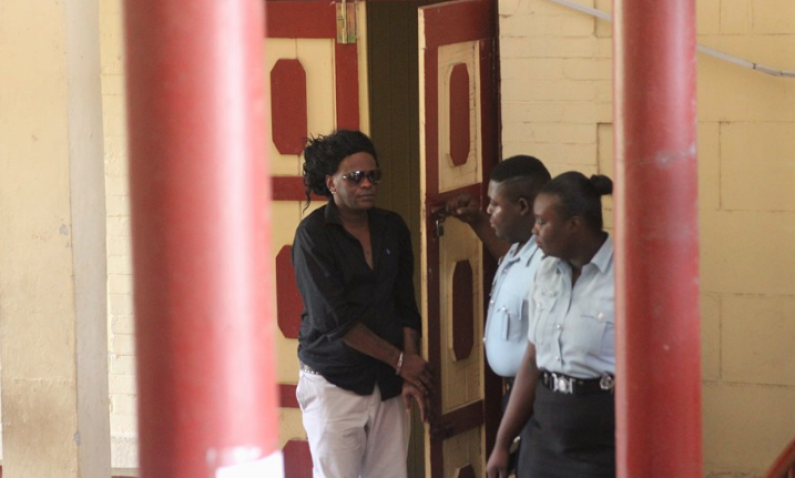 Flamboyant gay sex worker, Otis "Otisha" Pearson has been committed to face a High Court trial for the alleged rape of a 14-year-old boy, by allegedly getting the underage boy to perform sexual acts, including penetration, on him.
Magistrate Fabayo Azore made the decision today to send the case to the High Court using paper committal.
Otisha is currently on bail as the case is being prepared to be presented to a Judge and Jury.  He was charged back in June following an investigation by the Police and the Child Care and Protection Agency into allegations that the sex worker would shower young boys with gifts in return for sexual favours.
The investigation was launched following a well publicized television interview during which Otisha bragged about having a "young boy" for every day of the week.
He would later try to explain that he was misunderstood by the use of the term "young boy", but an investigation was launched anyway.
It was during that investigation that the alleged victim was interviewed and following that interview and others, a decision was taken to move to the Courts with charges.
It is alleged that the incident occurred back in December 2017.
After being charged, Otisha was initially placed on $300,000 bail but that bail was eventually reduced to $200,000 after he failed to meet the original bail and spent several days in remand.