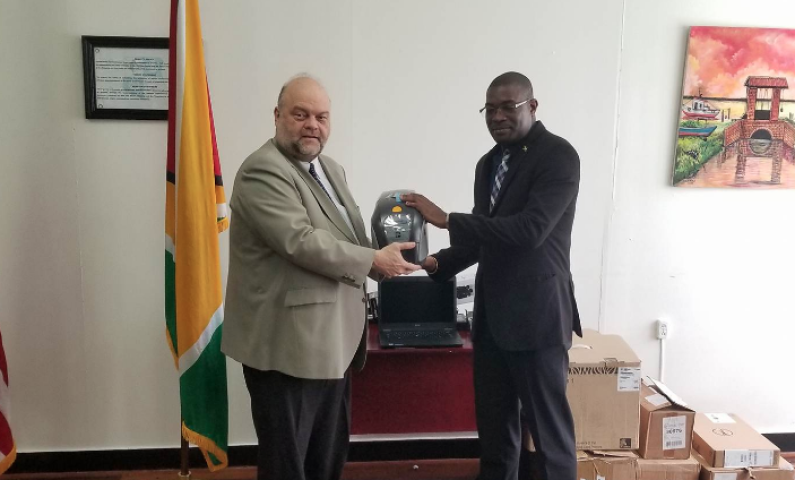 The United States Embassy in Guyana on Friday morning handed over equipment and supplies to the Guyana Maritime Administration, designed to boost port security in the country.
The assistance is part of the Caribbean Basin Security Initiative for which the United States has provided over $437 million to the Caribbean in funds for training and equipment since 2010.
US Ambassador to Guyana, Perry Holloway said the electronic items and associated supplies were purchased to support the Maritime Administration's implementation of a port security identification card program.
"This ID Card program will allow MARAD to have greater governmental oversight on who is allowed access to the international ship and port facility security code compliant facilities in Guyana."
Once the equipment is installed Guyana will have a port facility identification card program similar to that used in the United States.
Ambassador Holloway commended those who have been part of efforts to improve port security in Guyana.
"I am sure with this equipment and continued training, along with the commitment of the Ministry Guyana will continue to improve it performance scores and the people of Guyana will benefit."
Meanwhile, Public Infrastructure Minister David Patterson pointed out that Guyana adopted the International Ship and Port Security Code in 2004 as a result of the terrorist attack in the US in 2001.
He said the Maritime Administration Department has been taking the necessary steps to improve the security standards at the various port facilities.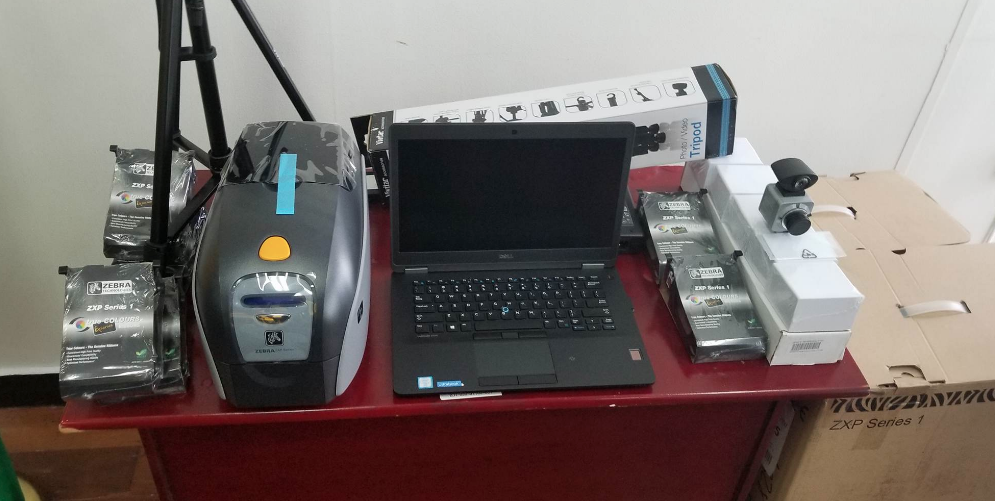 A team from MARAD had paid a reciprocal visit to the US Coast Guard in Louisiana where they benefited from the US Transportation Workers Identification Card System.
To this end, Patterson believes the machine which will produce cards for employees working at port facilities, will also improve security standards at port facilities.
Persons desirous of working as a Port Security Officers will be required to complete four modules of training.
MARAD will also hold sensitization programmes with owners and operators of the various Port Facilities before implementation.
The supplies handed over are worth almost US$8000 while the training to be done will be to a tune of some US$100,000.