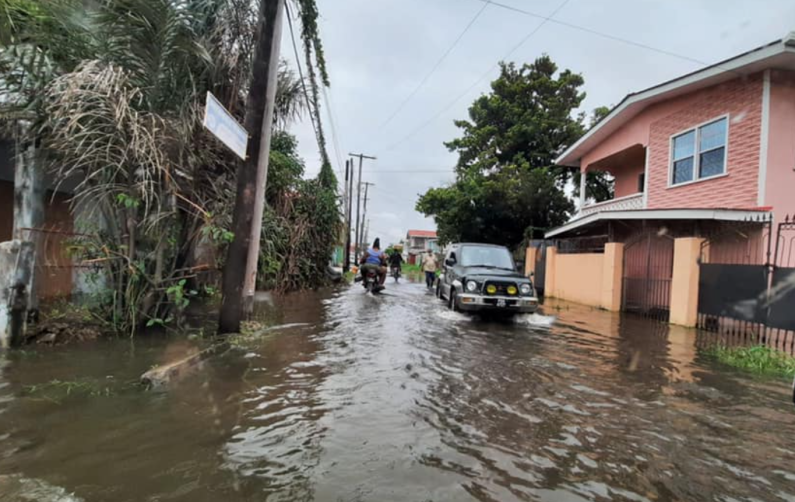 Over 5000 households across Guyana have already been affected by floodwaters owing to the ongoing rainy conditions in various parts of the country.
A government team has been out assessing the impact of rainfall and flooding in recent days. Several communities along the East Coast of Demerara and parts of the West Coast are already facing floodwaters.  In some areas, the floodwater has been rising although all drainage systems are operable.
The local Hydromet office is already predicting that the current rainy conditions could continue until February 2022.
Over the weekend, the President activated a cabinet Task Force to begin assessing the impact of the heavy rainfall and the flooding that has been reported in various communities.
The Task Force is being led by Prime Minister Mark Phillips who is working in tandem with all local authorities to ensure that all response and mitigative systems are in place and functional.
As part of a national emergency plan, all Administrative Regions are now mandated to regularly update the Task Force every 12 hours about any and all impacts in the regions from the heavy rains.