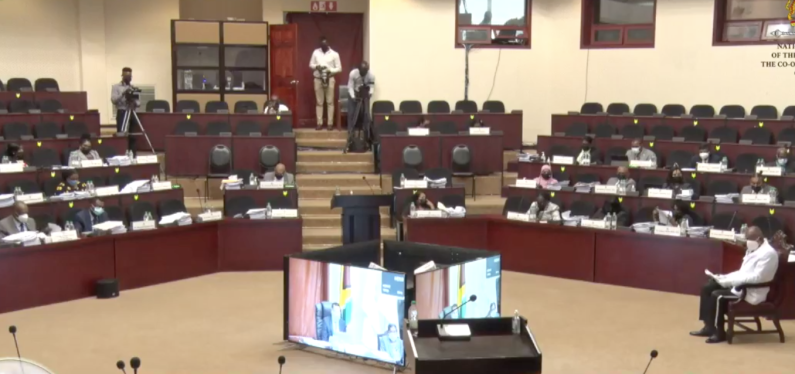 Opposition Leader Joe Harmon has accused Speaker of the National Assembly, Manzoor Nadir and the Government of trying to silence the Opposition in Parliament.
Mr. Harmon's contention is that today's sitting of the National Assembly was scheduled for 'private members' issues on private members' day, allow the Opposition's business in the House to take precedence over that of the government.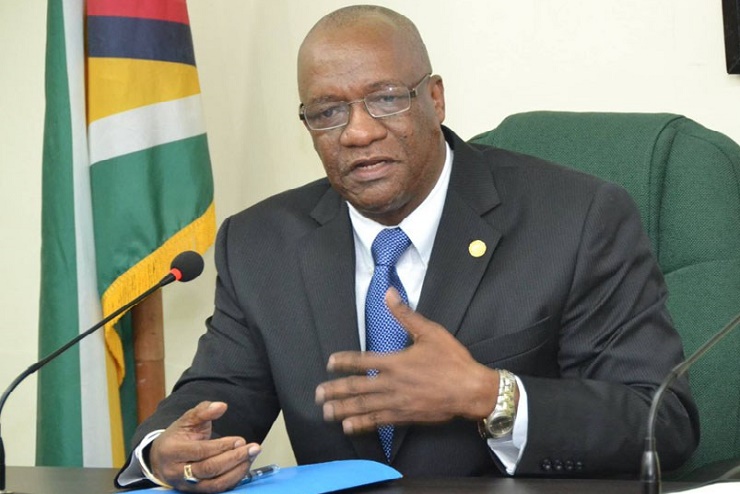 But in a statement minutes before today's sitting, Mr. Harmon accused the government of trying to hijack the sitting.
"What the PPP has done is ensure that our main business be placed on the shelf. Today we should have been debating the; No-confidence motions against the Ministers of Health & Home Affairs, a motion on the Gas to Shore project, a motion on Natural Gas Flaring at the Esso Exploration and Production Guyana Limited, a motion on the murders of the Henry boys," Mr. Harmon said.
The Opposition Leader reminded that the parliamentary rules also specifically exclude the Speaker, Deputy Speaker, and Parliamentary Secretaries from the designation as private members.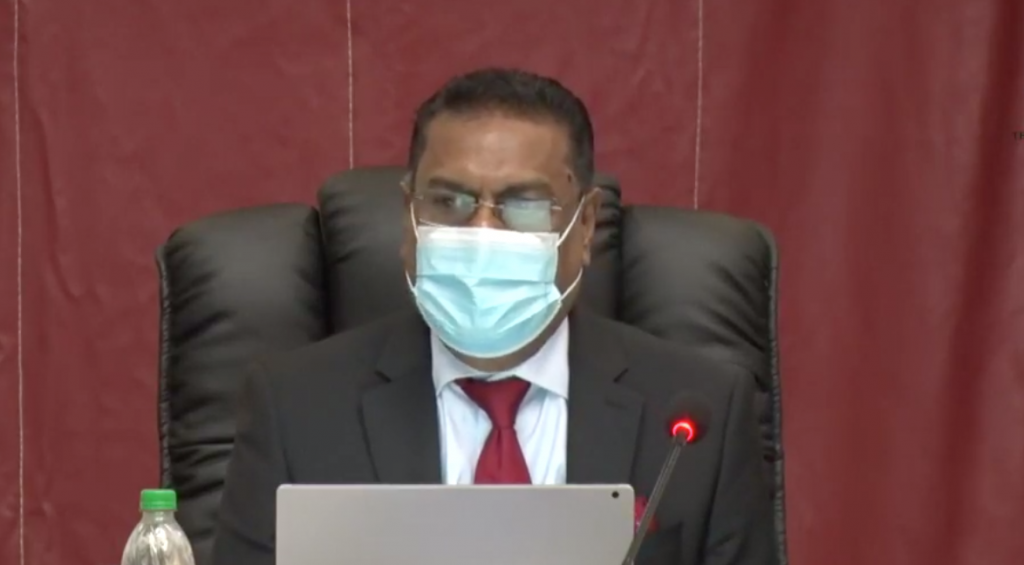 "Instead of these substantive issues being addressed the Speaker and the PPP have reduced the Private Members Sitting to the Members of Parliament receiving written responses to questions that were asked of the Ministers by Members of the Opposition. The regime has sunk to another low by hijacking the rest of the sitting to deal with their business after 64 days without parliament," Mr. Harmon noted.
In response to the Opposition Leader, Speaker of the National Assembly, Manzoor Nadir said there is a procedure which is fully set out in the Standing Orders, and that there are rules which govern how the business of the House should proceed.
While the Speaker acknowledged that private members' day is set aside for Opposition business, he cautioned that not every motion submitted will make it to the order paper.
The Government tabled several pieces of legislation today, while the Opposition received answers to questions that they submitted.