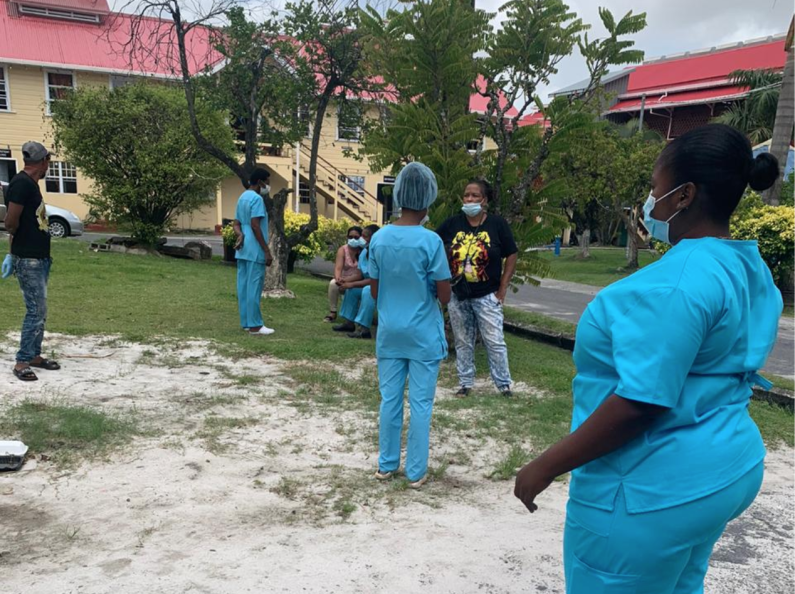 The Palms Geriatric Home has announced that its final three COVID-19 patients have made full recoveries but will still spend a few days in the facilities infirmary before being allowed back into their wards.
Seven other patients made full recoveries including a 105-year-old woman.
In a statement, the Director of Social Services at the Ministry of Social Protection, Whentworth Tanner said the dedicated staff and Doctors from the Ministry of Public Health are to be praised for the recovery of the patients
He said COVID-19 presented unprecedented challenges to the Palms and its team adding that thanks to the perseverance of the staff and the guidance from the Georgetown Public Hospital, 10 residents have fully recovered and there are no COVID-19 resident cases currently in the Facility.
He said the continued health and safety of the residents remains the primary concern. A number of testing and retesting are being done, the official said.
The first COVID-19 case at the Palms passed away before there was confirmation of his positive test result.