One week after announcing that children will be vaccinated using an existing immunization law, Health Minister Dr. Frank Anthony today said parents will have to grant permission for their children to be vaccinated.
During his daily COVID-19 update, Dr. Anthony said the process has already been activated to get children vaccinated against COVID-19.
"We have started sending out letters to parents and they will have to sign those letters and send them back with the child, so that we know whether or not we can vaccinate the child. So that is a very important component of the programme because persons under 18 cannot decide for themselves," the Health Minister said.
He added that consent from parents will pave the way for the Ministry to plan how it will rollout the vaccination in the school system to target the children.
The Minister said the Pfizer vaccine will soon become available to Guyana and this, he explained, will become the preferred choice of vaccine for children.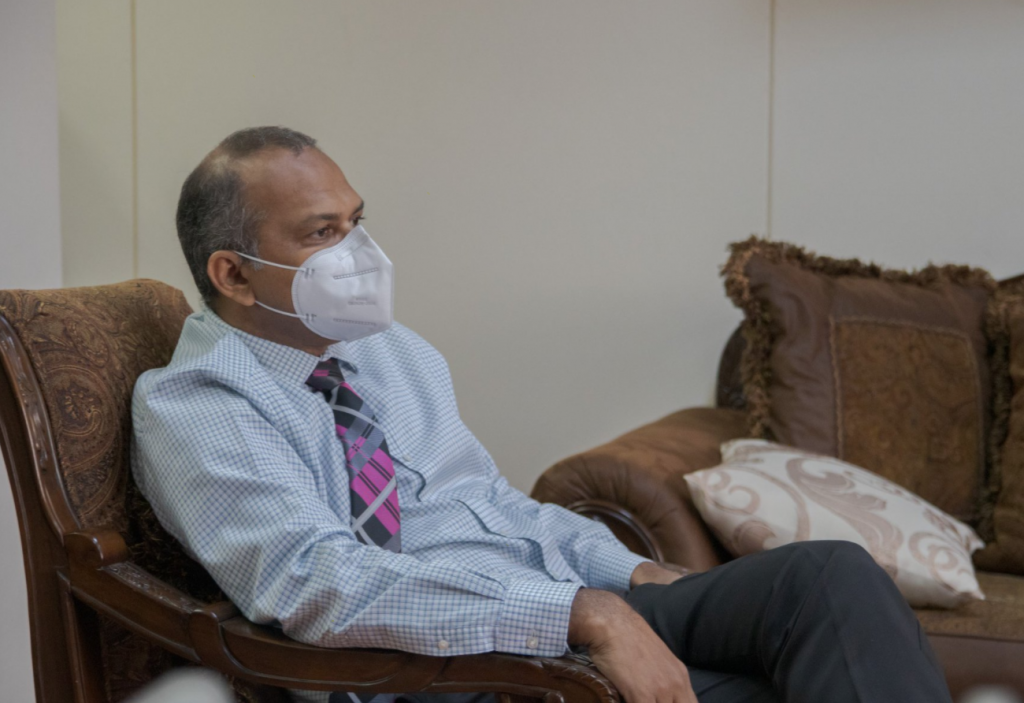 Health workers are to be trained to administer the Pfizer vaccine.
"We have had discussions with the Ministry of Education and through the Ministry of education and through that collaboration we have been working to ensure that children who are in school can have access to the vaccines….and all those out of school youths who will be between the ages of 12-18 once we are in that community, they can come to that vaccination site and access the vaccine," the minister said.
Late last year the US Food and Drug Administration allowed emergency use of the vaccine from age 16. Earlier this year the vaccine was given to children in the U.S ages 12-15.
In March Moderna started clinical trials of its vaccine in children ages 6 months to 11 years old.