Piles of expired food items were confiscated and removed from the Stabroek Market Bazaar this afternoon as the Meat, Food and Hygiene Section of the Mayor and City Council conducted a special exercise, which targeted expired goods.
Mostly confectionaries were seized and taken to a location to be destroyed.
The Assistant Chief Meat and Food Inspector, Abiola Baker, expressed serious concerns over the expired items being sold to families and children.
She said she was also concerned with he poor storage and labelling of many of the items that may not have expired.
Most of the vendors in the Bazaar co-operated with the City Council representatives. However, some of them requested that they be allowed to take the expired items home. That was not allowed and the City Council removed all of the expired items.
Ms. Baker said her team is interested in ensuring that the products that are being sold have a long shelf life.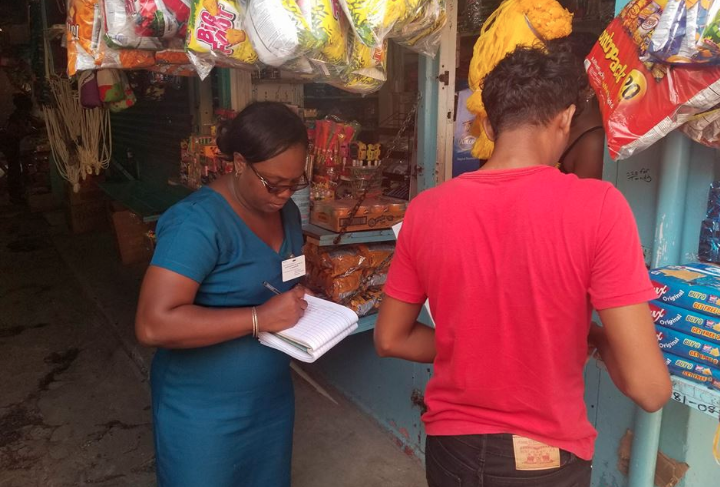 She said only expired items are being removed but vendors are also being cautioned against poor storage and labelling.
"We don't move anything unless its expired. That's why it has an expiry date."
She said the exercise is done as often as necessary with large supermarkets and distributing agencies also being raided.
"Every food business within the City of Georgetown we visit and carry out this exercise", she added.
Baker said expired products are mostly found within the market place but she has also called on consumers to read the labels of products they are purchasing to ensure those products are not expired.