The Georgetown City Council moved in on vendors at the Stabroek Market this afternoon and unearthed hundreds of expired food items being sold.
The items were seized and dumped by the City Council that had one of its garbage trucks parked nearby during the exercise.
Some of the canned and bottled food items carried expiring dates of more than three years old. Several items were also seized and dumped after they were found with the expiry dates removed.
The Director of Solid Waste Management, Walter Narine, accompanied inspectors from the City Council during the exercise.
He said some of the vendors could face charges for knowingly selling expired food items and food items with removed expiration dates.
" I say, we have to put some businesses and some of the vendors before the Courts and let that be an example and that alone will deter a lot of people from selling these things. So, we are hopeful again. This is an exercise that will be done across the marketS, but during the process of doing all those the exercises, we will engage our business partners, we will engage our vendors to ensure whatever they are selling are fit for human consumption", he said.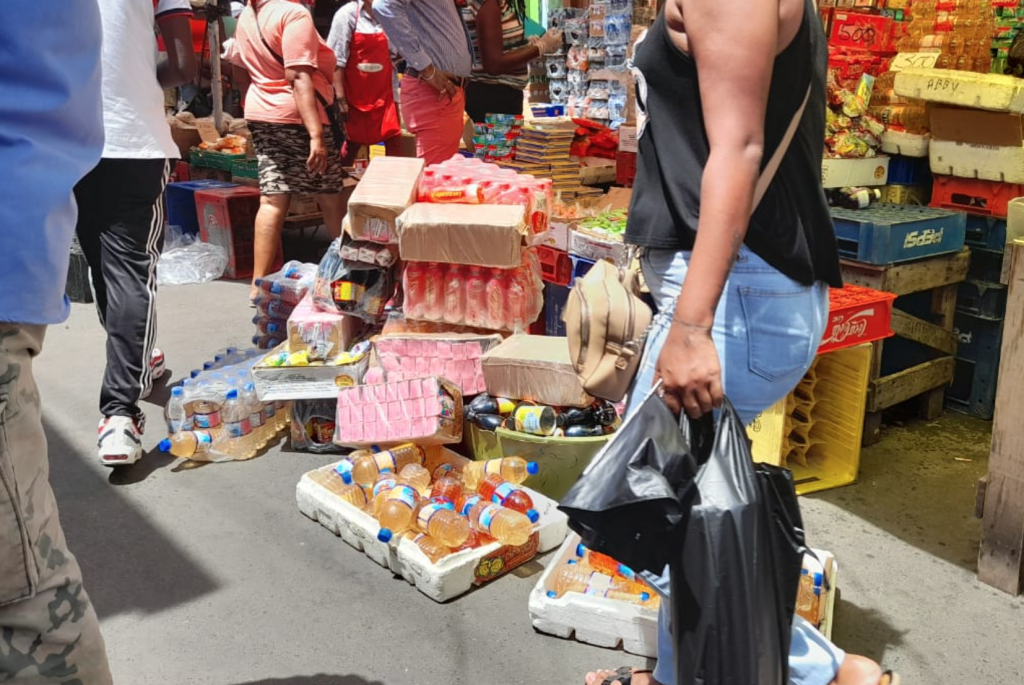 Mr. Narine said he is alarmed by the large number of expired goods that are being sold in the market places. He said he is worried that the problem is becoming even bigger.
"I have seen more products now, I mean the exercises that have been done before, we didn't have such long expiry dates, I have been seeing expires date going back to 2018″, he said.
He noted that even as the Council will continue to play its role, consumers should pay more attention to the items they purchase and the expiry dates attached to them.