Ahead of a meeting with the Alliance for Change to discuss parliamentary matters, the People's National Congress is making it clear that its leader Aubrey Norton must go to Parliament and become the country's Opposition Leader.
Mr. Joseph Harmon earlier this week resigned as Opposition Leader, thus leaving the position vacant.
He, however, did not resign as a Member of Parliament.
As a result, there is currently no vacant seat for Mr. Norton to occupy in the National Assembly and the APNU+AFC may be forced to ask one of its MPs to resign or have them recalled to make way for Norton.
But the PNCR General Secretary, Geeta Chandan-Edmond is adamant that when discussions are over, party leader, Aubrey Norton will become the Opposition Leader since the party has already pronounced on the matter.
"It was a unanimous decision of the Central Executive of the PNC/R that the Leader of the PNC/R should be the Opposition Leader, so that is our position," the party General Secretary said.
According to the General Secretary, the PNC is engaging all partners within the coalition to make clear its decision in relation to the Parliamentary matter, and to ensure that they are comfortable with the decision.
The party is also currently engaging legal minds on the issue of Leader of the list. The current leader of the coalition's list is former PNC Leader David Granger. While there have been calls for him to relinquish the position, it is unclear whether a new list leader could be introduced retroactively since Granger was the leader for the party's 2020 elections list.
Legal minds have told News Source that the Constitution is silent on the matter and as such Granger might have to remain in place just for ceremonial purposes in relation to writing GECOM on matters related to the party's list and the appointment and recall of MPs.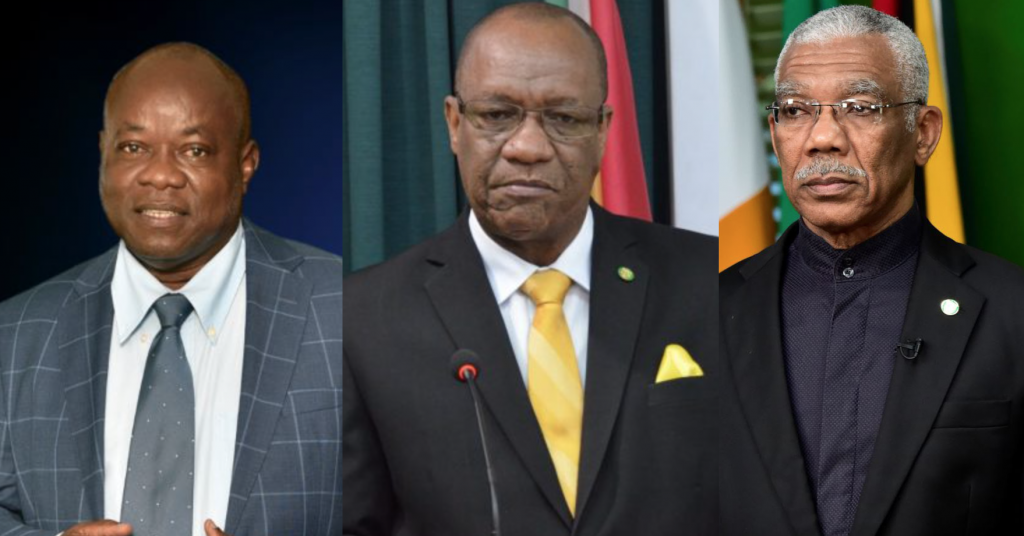 The party's General Secretary noted that all legal options are being explored
"And we would expect a smooth transition, and hopefully that will be done in the shortest possible time because we have a party to re-build, we have a party to strengthen, we have started our transformational work and we want to take our rebuilding plans all across the region," Chandan-Edmond relayed.
With the budget debate slated for next week, it is likely that the Opposition will go to the budget debates without an Opposition Leader.
 The General Secretary said while such an option is not the best one, it might be the case until consultations are through for Mr. Norton to go to Parliament and be elected as the Opposition Leader.