The Prime Suspect in the murder of a Soesdyke mechanic is in custody this morning and charges are likely before midweek.
Mechanic Poolman Baljit was found stabbed to death in his bedroom by his parents last Thursday night just after they heard his screams.
His bedroom was locked from the inside but they gained access to an opened window. By the time the young man was rushed to hospital, he was pronounced dead.
Investigators believe the man's killer gained access to his room through the opened window and also used that as the escape route. They believe that robbery was the main motive, but they are also examining other possible motives.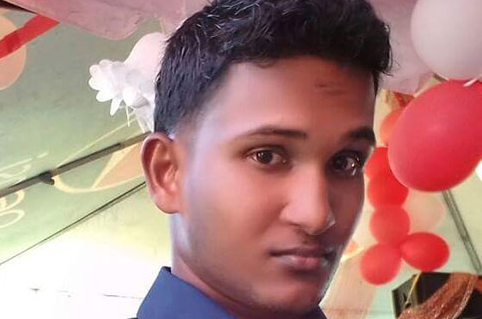 The main suspect was arrested on Saturday night with the help of his girlfriend who had been cornered by investigators.
The man has reportedly admitted to the murder. Several belongings of the dead mechanic have since been found in his possession.