A group of factory workers from the Uitvlugt sugar estate picketed the sugar company again this morning over concerns about physical distancing at their worksite.
But their protest action was short-lived as the Police turned up and brought the picketing exercise to an end.
The Police told the workers that they would not be able to continue their picketing exercise since it is against the current health emergency measures that are in place for COVID-19.
The Uitvlught factory workers have been demanding measures to promote adequate social distancing at the workplace while ensuring that their hours-of-work remain outside of the curfew period.
They claim that the sugar company has not been flexible with their demands.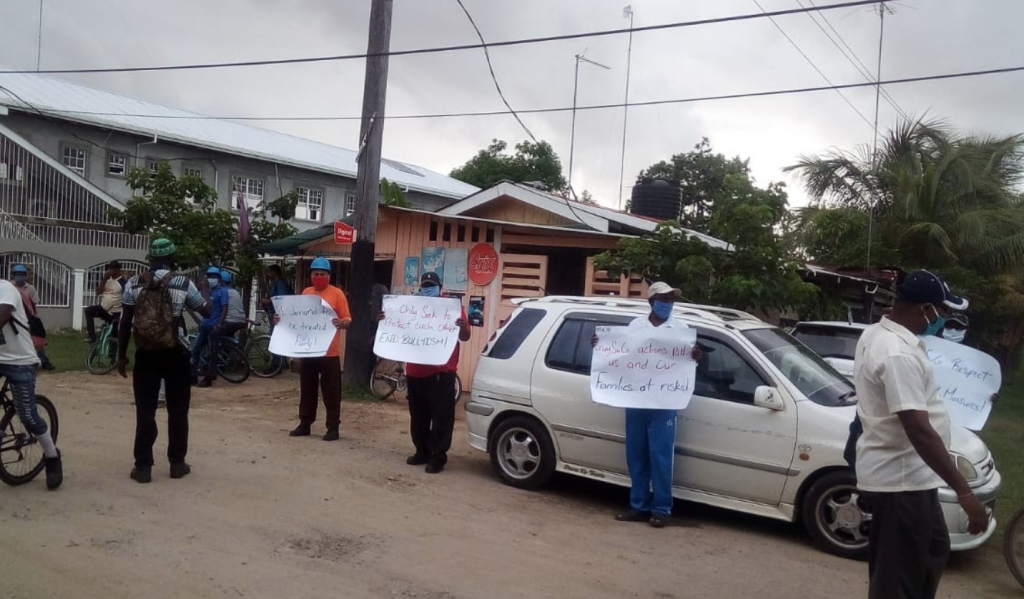 The Guyana Agricultural and General Workers Union in a statement said the sugar company needs to relook at its position in the interest of the health of the workers.
The union wants to meet again with the sugar company to examine and address the concerns of workers.