Sugar workers returned to the picket line this morning as they continued their calls for the Guyana Sugar Corporation to address the company's long-standing salary and wages dispute.
In February and early March, sugar workers from Blairmont and Albion protested over the same salary and wages issue.
This morning, workers from the Uitvlugt estate came out in their numbers to raise their voices for Guysuco to settle the issue with the union.
In a statement, the Guyana Agricultural and General Workers Union said the workers would like to see the resumption of talks between the union and the sugar company on wages and salaries for the past two years.
During a meeting last month, the union said Guysuco promised to make known its position by the end of March. But halfway through the month of April, there has been no further information from Guysuco on the issue.
GAWU said it is disrespectful to the sugar workers and the union that the company is not making any clear move to address the outstanding salary issue while other investments are being made in the company.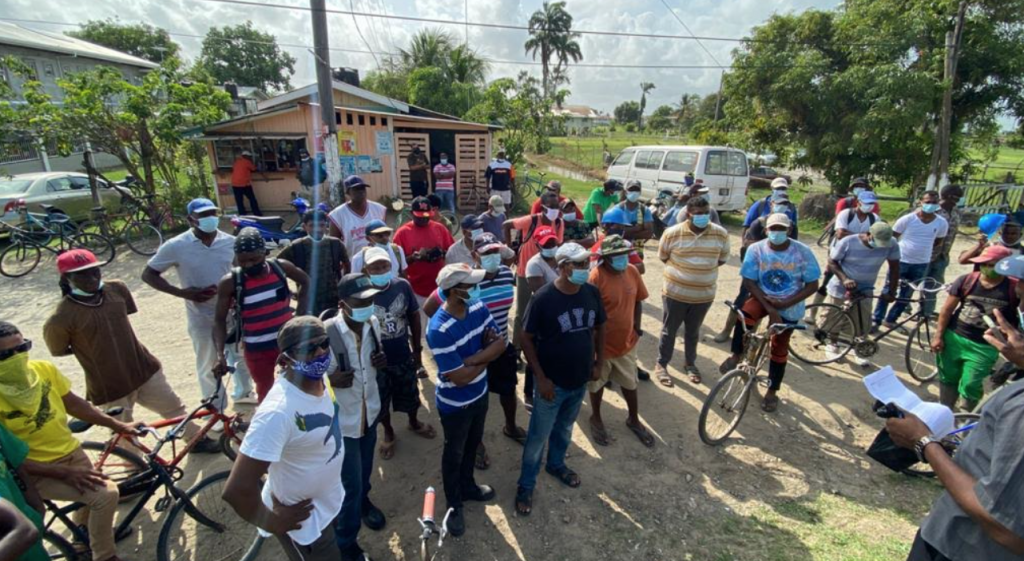 The Guysuco workers said there is a need to match investment in physical assets with investments in human resources.
GAWU is insisting once again that Guysuco sets the stage for the outstanding matters to be addressed in the interest of the sugar workers.
The union today said it remains open to frank discussions with the company as the workers are eager for the matters to be addressed comprehensively.