Two days after the US Embassy issued a crime alert warning US Citizens and Embassy staffers against visiting the Stabroek and Bourda Markets in Georgetown, the Guyana Police Force is moving to implement new strategies to increase security at the two locations and in other parts of the city.
The US Embassy in its warning made reference to the high level of crime at the two locations and warned its citizens against going to the areas unaccompanied.
In a statement this afternoon, the Guyana Police Force announced that the Commander for the Georgetown Division, Assistant Commissioner Simon McBean held discussions with the City Council's Chief Constable to implement strategies to increase public safety at the locations.
Following the meeting, the two officials and several other senior Police Officers went on a strategy walkabout in the Stabroek Market area and began to map out strategies for collaboration and policing in and around the public thoroughfares, the Police Force said.
The Police also announced that it will immediately provide resources to the City Council to have a visible police presence in the areas and will continue further collaborative efforts to enhance public safety.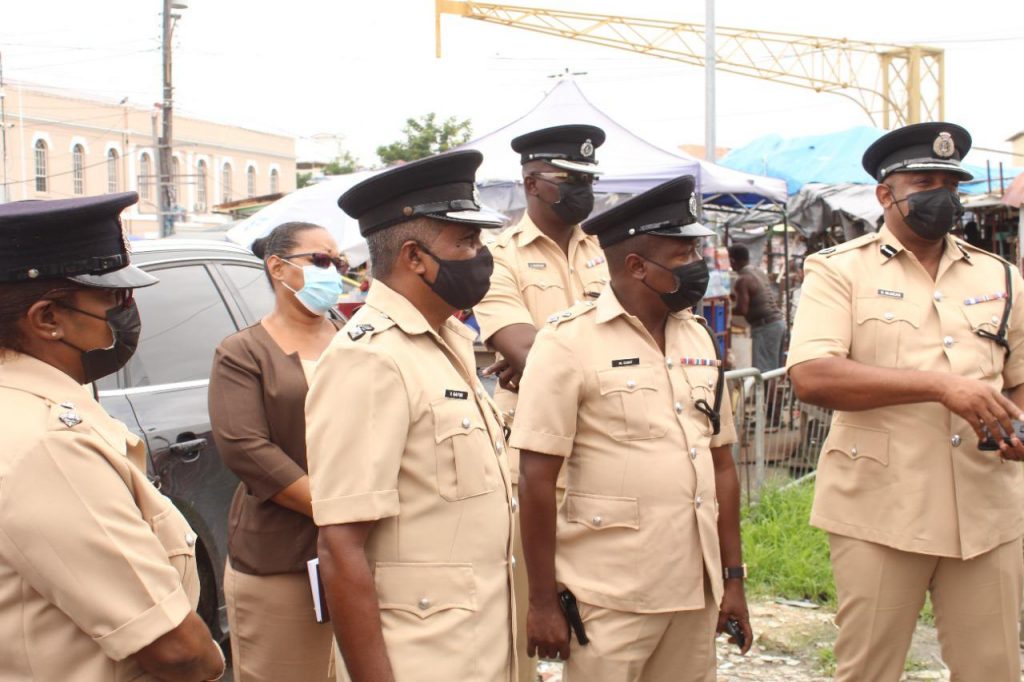 There have been complaints over the years about the security situation at both the Bourda and Stabroek Markets. The Stabroek Market in particular has become a hotspot for thieves, robbers, and bag snatchers. Almost daily, complaints would be filed about persons being robbed in the area.
In a crime alert issued on Monday, the US Embassy said the city of Georgetown is rated "critical" for crime, with incidents of robberies, sexual assault, vehicle accidents, and homicides occurring, particularly in high-risk areas after dark. 
With questions being raised about the swift reactionary response of the Police Force to the US Embassy's complaint while complaints for locals were ignored, Home Affairs Minister Robeson Benn said it is only coincidental that the Police Force is moving into the area after the US Embassy's alert.
He said the Police Force has been working on a plan since last November and as part of that plan, additional cameras and route monitors for buses will be instituted.