Days after the Guyana Police Force bragged about a decrease in criminal activity across the country, the United States Embassy in Guyana has issued a security alert for the capital city of Georgetown with a specific focus on the Stabroek and Bourda markets.
In the alert which was issued on Monday, the Embassy indicated that the city of Georgetown is rated "critical" for crime, with incidents of robberies, sexual assault, vehicle accidents, and homicides occurring, particularly in high-risk areas after dark.
In the alert, the Embassy also warned U.S. mission personnel against independently visiting Stabroek Market. Additionally, Mission personnel have been advised to use extreme caution when visiting Bourda Market during the day and may not independently visit Bourda Market at night.
The embassy is also advising its staffers and US citizens to avoid high-risk areas, minimize movements after dark, keep a low profile, and be aware of their surroundings.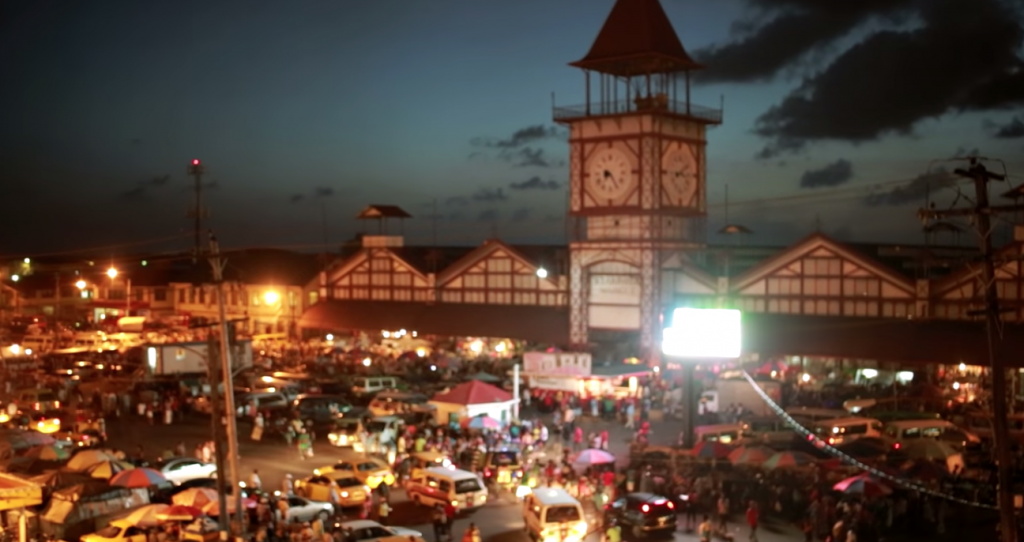 Visitors and Embassy staffers are also being encouraged to provide their colleagues and family with their daily plans and to avoid leaving valuables in their vehicles.
The embassy said its citizens should also avoid physically resisting a robbery. The embassy said they should call 911 for help after a robbery or attempted robbery.
The Stabroek Market area has been a favourite spot for bag snatchers and robbers for years. A 24-hr Police outpost in the area has done very little to deter thieves and criminals.