Two men lost their lives in an early morning accident along the Borlum turn in Corentyne, Berbice.
The accident involved a motor car and a truck.
The two dead persons have been identified as 20-year-old Latchman Sukhan who was the driver of the car and his passenger 26-year-old Yujisteer Puran.
A Police report said the accident occurred at around 3:15 this morning. The car being driven by Latchman Sukhan was reportedly being driven at a fast rate when Sukhan lost control as he negotiated a turn along the roadway.
The car reportedly spun out of control and ended up in the path of the truck which was being driven in the opposite direction. The collision resulted in the driver and passenger of the car being pinned inside the vehicle with multiple injuries.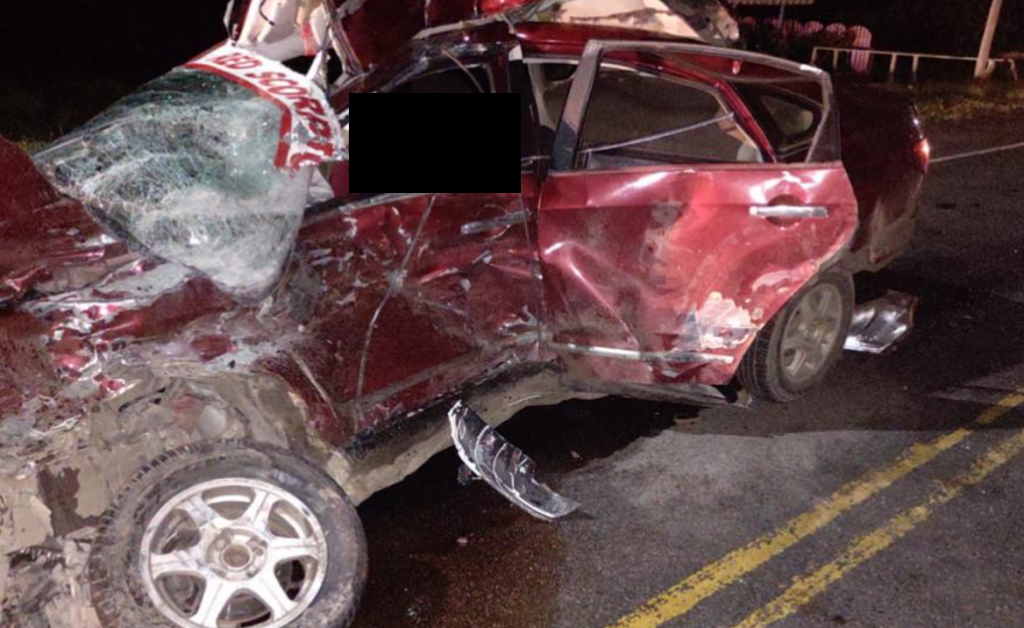 They were eventually removed from the wreckage and taken to the hospital where they were both pronounced dead on arrival.
The driver of the truck has been taken into custody for questioning.  The 47-year-old man has told investigators that he was not speeding and the car suddenly ended up in his lane after spinning out on control.
A full investigation is being conducted.