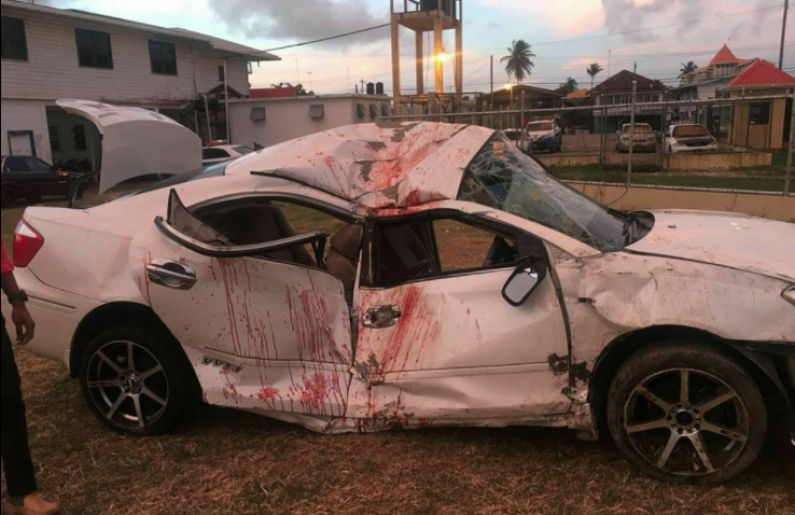 Two young men died on the spot just before midnight on Tuesday at Cornelia Ida on the West Coast of Demerara in another tragic accident.
The two were passengers in the Toyota Premio motor car, when the driver lost control and slammed into a utility pole.
The vehicle flipped several times after slamming into the pole and only came to a stop when it collided with a fence.
The two men who died have been identified as 26-year-old Romeo Henry and 24-year-old Joesh Sukhu. The driver is currently under Police guard at a private hospital nursing multiple injuries.
A blood alcohol test was administered to him just after the accident and he was found to be above the alcohol limit.
Police on the West Demerara explained that the driver appeared to have been negotiating a turn as he headed east along the Cornelia Ida public road, when tragedy struck.
An investigation has been launched.