A speeding mini-bus driver who lost control of his mini-bus while overtaking a car and slammed into a grader along the Uitvlugt public road has escaped with injuries that are not life-threatening.  A number of his passengers also escaped with minor injuries while one passenger has been hospitalized.
The Guyana Police Force said the accident occurred at around 8:15 this morning along the Uitvlugt Public Road.
The bus which was being driven by 37-year-old Troydon Carrington at a fast rate was overtaking a car along the roadway as it was proceeding east.
The driver suddenly lost control of the vehicle and crashed into the side of an unlicensed grader that was being driven in the opposite direction.
The impact of the collision resulted in the front of the mini-bus being crushed with the windscreen completely shattered.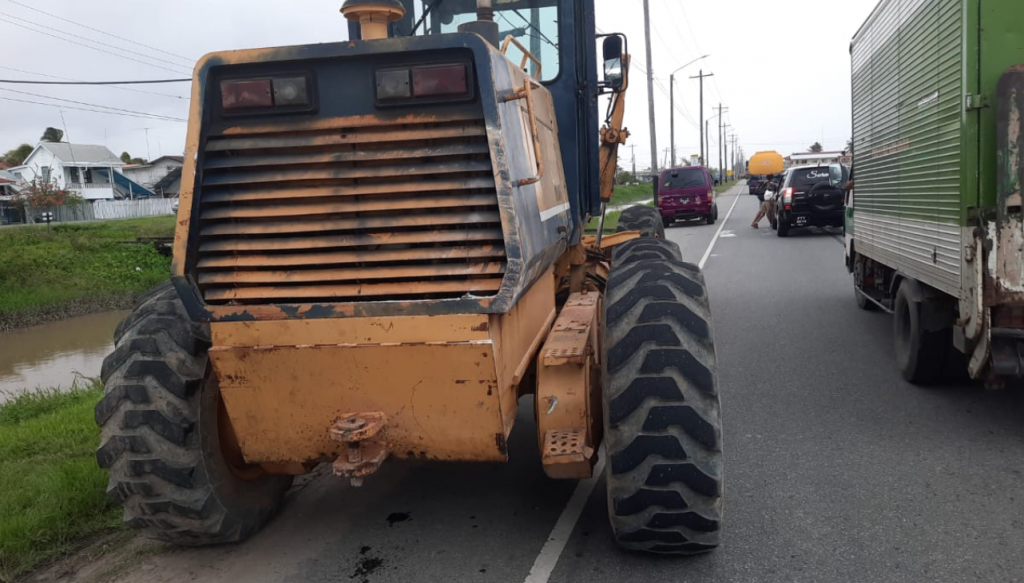 The driver and his conductor along with the passengers were pulled from the wreckage and taken to the West Demerara Hospital where they were treated. Only one person was referred to the Georgetown Hospital.
The Police said a breathalyzer test was administered to the driver but there was no trace of alcohol in his system. An investigation has been launched.