The Guyana Police Force has issued a directive to all of its drivers that sirens must only be used in cases of emergency and not for ordinary duties or simply traversing.
Traffic Chief Linden Isles addressed the issue this morning at a seminar for Police drivers and he admitted that there have been reports of the Police abusing the use of the sirens.
The traffic Chief also cautioned the force's drivers that they must adhere to speed limits and remain in their respective lanes even while performing escort services.
"Police are not above the law", the Traffic Chief said, as he reminded that "speed limits are erected throughout the country and Force Drivers' must set the example for the public to follow."
Mr. Isles said members of the Guyana Police Force all have to work collectively to safeguard the image of the Force.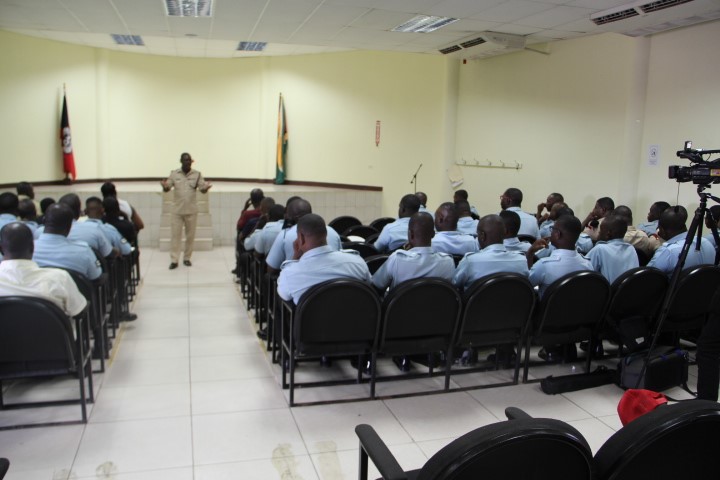 He said the Force is currently developing new and advance driving programs to enhance ranks skill in areas of remedial, tactical and escort driving;
The idea is for police drivers' to operate as defensive drivers. Drivers who are found to be inadequate during the training will be reassigned.
The seminar came in wake of a Commission of Inquiry into a recent accident involving a Police vehicle that claimed the lives of five persons including the driver of the police car, which was speeding with sirens blazing although it was not escorting anyone or responding to any emergency.