As investigators prepare to file charges against a GDF Captain for the murder of his reputed wife, a post-mortem examination on the woman's body today, revealed that she was shot 14 times at close range.
She died as a result of multiple gunshot injuries.
Travel agent Reona Payne was killed on the spot when she was shot once to the head and 13 times to the chest by her reputed husband, Captain Orwain Sandy, who has since been indicted from duty in the Guyana Defence Force.
After the shooting in First Street, Alexander Village on Saturday morning, Sandy casually hopped into his car and drove to the nearby Police station where he surrendered to the lawmen and turned over his weapon after explaining to them what he had just done.
When Police rushed to the scene, the woman's lifeless body was still at the side of the roadway as shocked residents looked on.
Eyewitnesses said the couple came out of the car arguing and fighting. Then suddenly, the man  reached for his weapon and opened fire on the woman.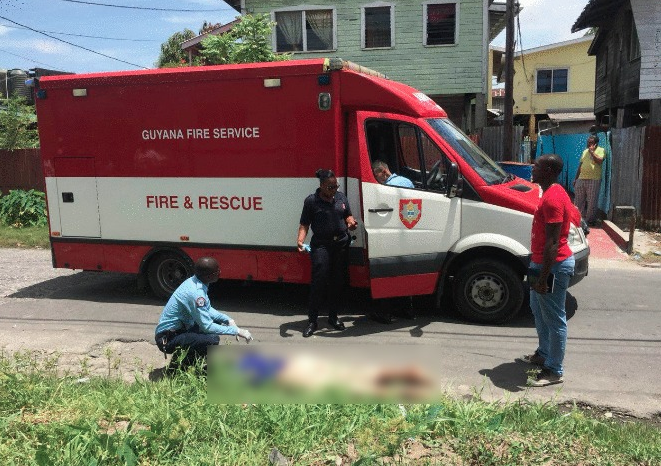 After she fell to the ground, he reportedly stood over her and continued shooting. Her body was left bloodied and riddled with bullets.
The two had been living together for a number of years after walking out on their previous marriages to other people. While she was divorced from her first husband, Sandy had never divorced from his wife.
Although they did not have any children together, they both had children from their marriages. A close friend of the dead woman has since revealed that since last year, she started to complain about being physically abused by the reputed husband and receiving death threats from him. At one time, she claimed that he had threatened to take her life and end his career for her.
That threat materialized into reality on Saturday morning.