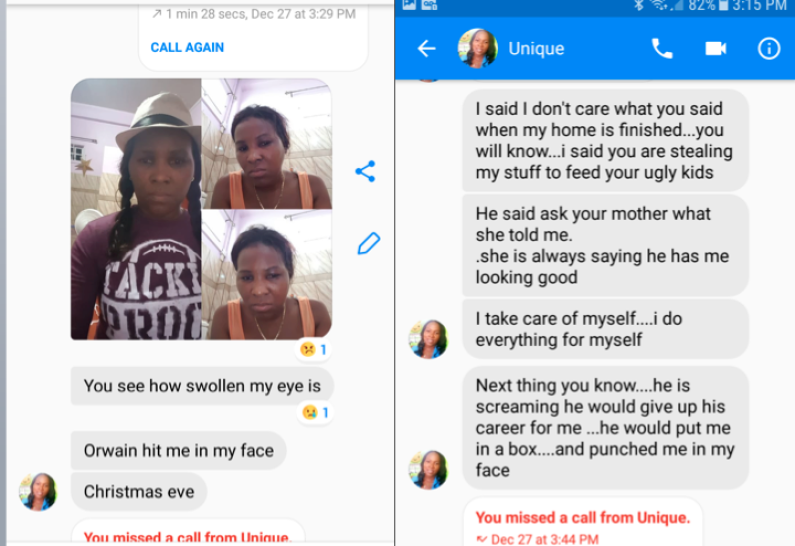 From as early as December last year, travel agent Reona Payne had started to complain to friends that her reputed husband, GDF Captain Orwain Sandy had started to physically abuse her.
On December 27, 2017, she sent a message to a friend about being punched to the face by Sandy during an argument. It was during that same argument on Christmas eve that she said he threatened to kill her.
In the message she said "next thing you know he was screaming that he would give up his career for me…he would put me in a box…and punched me in my face". She also sent photos of her swollen face to the friend. A relative of the dead woman has shared the screen grabs of the conversation with News Source.
A workmate of the woman also told News Source that just recently she turned up at work with bruises to her body and a black and blue mark to her face.
Relatives of the dead woman say they are convinced now that the man's decision to shoot the woman to death was a premeditated action that had been well planned out.
Payne was shot multiple times to her body on Saturday morning by Sandy in First Street, Alexander Village, moments after they both came out of the car fighting.
She was shot at close range and persons who witnessed the murder, said the woman fell to the ground after the first shot and the GDF Captain stood over her and shot her multiple times to the body as she laid motionless.
He then jumped into his car and drove off, leaving her bullet riddled body behind. His next stop was the nearby Ruimveldt Police station where he surrendered to the Police and explained what had taken place.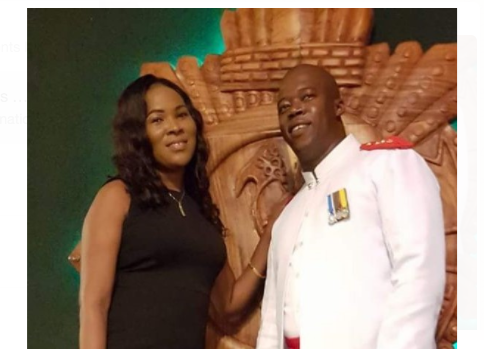 "She did not deserve to die like that", a relative of the woman told News Source. The relative explained that the couple's relationship worsened over the past few weeks after they launched a new business together, that was showcased at Wedding Expo.
According to the relative, the woman had complained about her partner trying to take all the credit for the new business when she was the one who set it up and was the one behind it. The situation escalated when at a gathering of his family to celebrate the new business, she pointed that out to them, and he became annoyed and assaulted her when his family left.
The relative said justice must take place in the matter and it should not be made to appear as if the woman must have done something that would have been deserving of being shot to death.
News Source understands that Payne and Sandy were in an off and on relationship for years.
They eventually married other people and appeared to have moved on with their lives, but a few years back, both of them walked away from their marriages and decided to start seeing each other again.
The partners who were left behind had always suspected that the two were sill involved with each other even during their respective marriages.
Reona Payne has left three children behind in mourning from her marriage. Sandy had two children of his own from his marriage.