Days after officially filing Guyana application to the International Court for a final settlement of the border controversy with Venezuela, Guyana's Minister of Foreign Affairs has declared it a great moment for the rule of law.
In his first official statement on the move, Foreign Minister Carl Greenidge said "now that the Application is before the Court, the process leading to this final judgment has commenced.  This is a great moment for the rule of law worldwide and for the peaceful resolution of conflict in our Caribbean region.  Above all it is a great moment for the future prosperity and security of Guyana and for the betterment of our neighbourly relations with our Venezuelan brothers and sisters".
Mr. Greendige said the move to the International Court asks the Court to confirm in a final and binding judgment the full legal validity of the 1899 Arbitral Award that delimited our land boundary with Venezuela.
"Coming from the principal judicial organ of the UN, such a judgment will once and for all put to rest this baseless contention".
Minister Greenidge said Guyana has suffered from "Venezuela's contention of nullity ever since our independence in 1966".  He said this assertion has undermined Guyana's ability to develop our sovereign territory and resources, including our natural wealth in the sea.
"By means of a judgment of the Court our objective is to put this controversy to a definitive end so Guyana and Venezuela can live together as neighbours without the shadow of this conflict".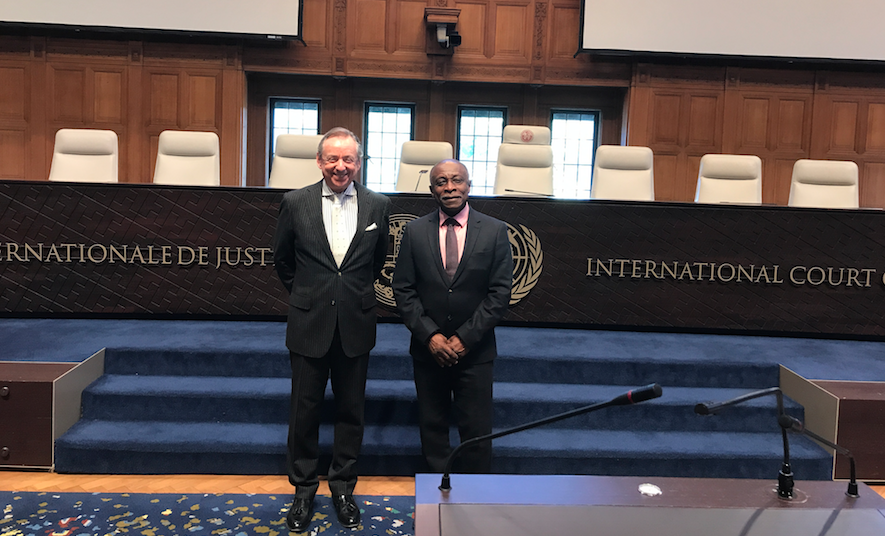 According to Greenidge, Guyana's move follows the decision of UN Secretary-General, Antonio Guterres, to choose the Court as the means for resolving this controversy.
"We will now await the response of the Court to our Application.  Venezuela of course has the right to respond and disagree with Guyana's position on the validity of the 1899 Award.  But either way the process leading to a final judgment has now been set into motion", he noted.
He noted that the judicial process will unfold in several stages and the Government of Guyana will periodically inform the public of its progress, adding that "this is likely to be a lengthy process, but having waited more than fifty years, we are fully committed to seeing it through until the very end."
Venezuela last weekend rejected the move to the International Court and said it prefers the diplomatic contacts to continue.