Officials of the People's Progressive Party met with the Chairman, Chief Elections Officer and the full Guyana Elections Commission this afternoon and formally made a request for the Commission to relook at the number of polling places allocated to some communities and increase the number.
At issue is a recent decision by the Commission to reduce the number of polling places at private residences for the elections. PPP General Secretary Bharrat Jagdeo today stated that most of the reductions appear to have taken place in areas that are strongholds for the PPP.
He said during the meeting today, the Chief Elections Officer said it was the Commission that directed him to reduce the number of polling stations at private residences. Jagdeo said he wants to know why the majority appears to be in areas that support his party.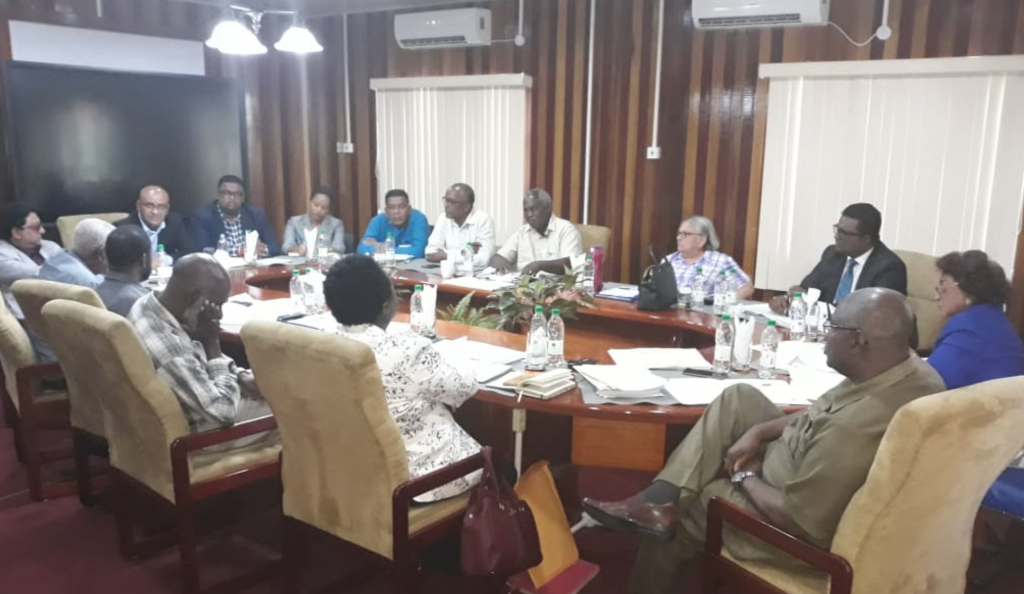 "So we asked how is it that you only reduce those in PPP strongholds. So we pointed out that a place like Golden Grove on the East Bank, Samatta Point, Kaneville, with 2000 voters has six private polling places in private residences and in an area like Mon Repos with three times the voters, nearly 7000 voters, that only has 2. We have two polling places at one location. So we said you have to increase the number of polling places back again".
Mr. Jagdeo said even if those polling places are not at private residences, the number should still be increased in the communities.
"We are not telling you where to choose. You can choose on your own where these have to go, but there is a need for more polling place in Mon Repos to end the congestion if 7000 people are voting at one place", Jagdeo contended.
Jagdeo said he has also been meeting with the Observer groups that are in Guyana for the elections and has been raising his party concerns with them.
According to Jagdeo, the Guyana Elections Commission has promised to look at the party's concerns today and make a decision by tonight. He said if no favourable decision is forthcoming from GECOM, the PPP will find a way to protest the Commission to have its concerns addressed.