A formal report has been filed by members of the PPP to Commissioner of Police, David Ramnarine against Rights Activist and Executive Director of the African Cultural Development Association, Eric Phillips for comments he made on social media recently.
The report was filed through attorney Anil Nandlall, who, in his letter, explained to the Commissioner the circumstances which lead to Phillips making comments which he (Nandlall) believes threaten the security of PPP members.
On March 10, 2017, Phillips wrote on popular social media site Facebook that Opposition Leader Bharrat Jagdeo was trying to put his (Phillips') life at risk by constantly repeating his name on TV in Berbice – a PPP stronghold – and telling listeners that he is the intellectual henchman for the Special Organised Crime Unit (SOCU). SOCU is currently investigating several controversial deals which occurred under the PPP government.
Phillips said too that Jagdeo's "racist strategy" is to tell Indians that he (Phillips) is from an African group which then becomes a narrative in the PPP constituency that there is a race issue.
He then sounded a warning that, "Jagdeo needs to be careful because if anyone in my family or SOCU or SARA's families are killed or attacked or placed at risk because of his purposeful racist…he needs to understand that he , his cabinet and their families (bar none) will be at the same risk….the only difference is that the response will be significantly disproportionate and very cruel."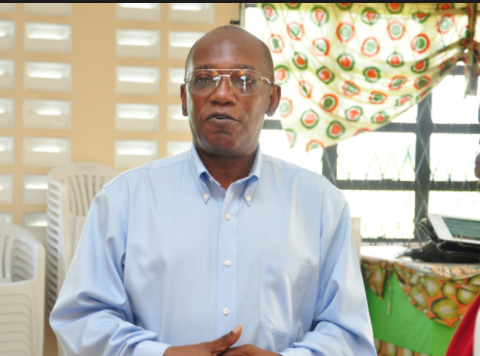 However, the PPP did not take this lightly, and on Wednesday, through their attorney Nandlall, filed a formal report.
Nandlall explained in his submission to the Commissioner that Phillips, who has been a staunch critic of the PPP, made an accusation that 15,000 ounces of gold was being lost monthly under the PPP. The attorney said that this prompted Jagdeo, a former President under the PPP, to respond to the claims made by Phillips during an outreach in Berbice.
It was after these comments were made by the Opposition Leader that Phillips made the post on his Facebook profile.
Nandlall said that as a result of his post, his clients who include former PPP Cabinet members and current PPP parliamentarians, are "exposed to the risk of being killed or suffering grievous bodily harm".
Cognizant of the fact that Article 146 of the Constitution allows for freedom of expression, Nandlall said that this freedom is subject to conditions.
He specifically referenced Section 3 of the Article which states that, "Freedom of expression in this article does not relate to hate speech, or other expressions in whatever form, capable of exciting hostility or ill-will against any person or class of persons".
As such, he called for the Commissioner to thoroughly investigate the incident and institute changes against Phillips, if necessary.