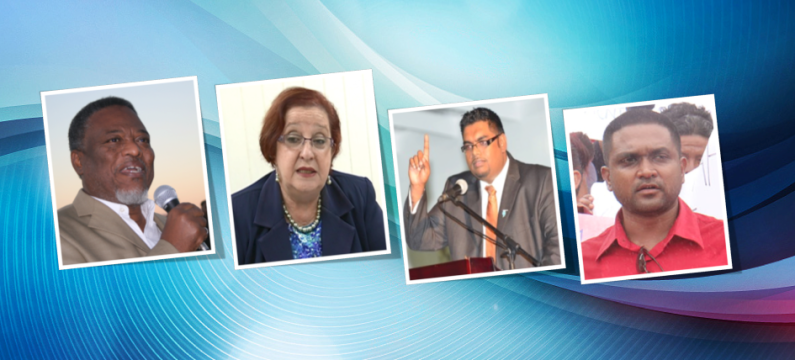 Former Prime Minister Samuel Hinds and three current Members of Parliament for the People's Progressive Party who served in the last government, have been questioned by the Special Organised Crime Unit as the probe into irregularities at the government holding company, NICIL, gets underway.
PPP Chief Whip, Gail Teixeira, on Wednesday confirmed that four members of the last government including herself, went in to the Special Organised Crime Unit to face questioning as part of the ongoing probe by the body.
She said"Myself along with party members Nigel Dharamlall, Irfaan Ali and the former Prime Minister, Samuel Hinds,  were on separate occasions approached by ranks of the SOCU and summoned on separate occasions, to be questioned on issues surrounding the audit."
Other members of the former PPP Government are expected to make themselves available for questioning by SOCU investigators into the alleged irregularities at NICIL.
Ms. Teixeira told a Freedom House press conference that she appeared before the investigators along with her Attorney and was quizzed about some issues related to NICIL as contained in an audit report by former Auditor General Anand Goolsarran.
The Head of NICIL, Winston Brassington was recently sent on leave along with his Deputy following the completion of the audit report. He divorced himself from any wrongdoing and said he was a "creature" of the last government and therefore as a public servant, he carried out the wishes of the last administration. He said many of those wishes with regard to investment, would have been approved by the PPP cabinet.
The audit report found several cases where money was transferred from NICIL and other government entities into government projects being overlooked by NICIL.