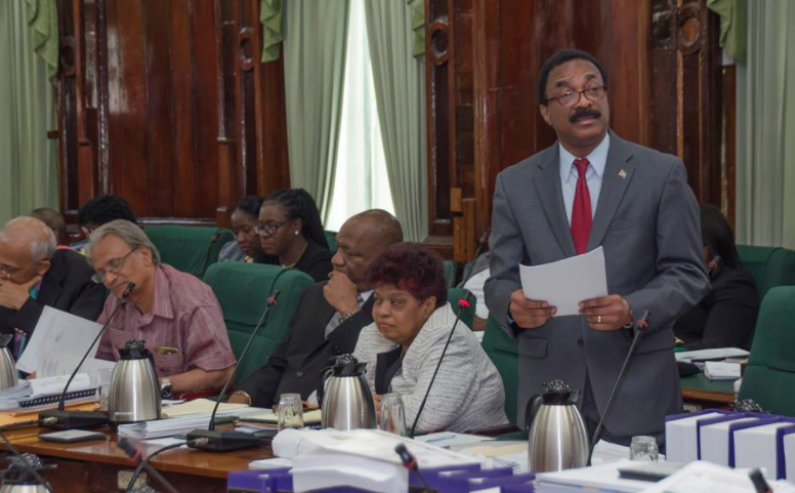 The National Assembly erupted in loud chatter on Thursday as Attorney General; Senior Counsel Basil Williams stood to move the second reading of the State Assets Recovery Bill.
Opposition Parliamentarians banged on their desks and shouted, but their chants had nothing to do with the Bill.
The People's Progressive Party MPs shouted repeatedly "apologize, apologize," demanding that Williams apologise over his remarks in the Courtroom of Justice Franklin Holder weeks ago.
The PPP has maintained that the AG threatened the life of the Judge, although the Judge himself made no mention of any such threat in a statement to the Chancellor.
The opposition's loud chants were quickly shut down by House Speaker, Dr. Barton Scotland.
"We will not have a shouting match here. We cannot continue to disregard the rules and decorum of House," he said.
But despite the Speaker's intervention, quiet heckling continued from the opposition benches.
Mr. Williams came in for criticism recently after a recent court hearing.
An allegation was made by former Attorney General, Anil Nandlall, that a threat was made against Justice Holder by the Attorney General while the trial was ongoing.
Williams has denied the claim and despite a call for him to apologize by Justice Holder, it is not known whether any such move has been made,