The People's Progressive Party/ Civic on Sunday said it will not allow its Prime Ministerial Candidate, Elisabeth Harper to take part in any debate against the Prime Ministerial Candidate of the APNU+AFC coalition, Moses Nagamootoo.
In a statement, the governing party said any such debate would be "inappropriate" since Nagamootoo has been critical of Harper on the campaign trail.
The party described as "vile attacks", the criticism which has been leveled against Harper by opposing candidates and members of the public who have been penning letters to the daily newspapers.
The statement said "the PPP/C rejects the ongoing vile attacks against women candidates of our party, especially our Prime Ministerial Candidate through the daily newspaper letters and articles campaign being managed by the Opposition. These articles are disrespectful to women in the public service and show disregard to mothers, wives, and daughters who want to give service to our country."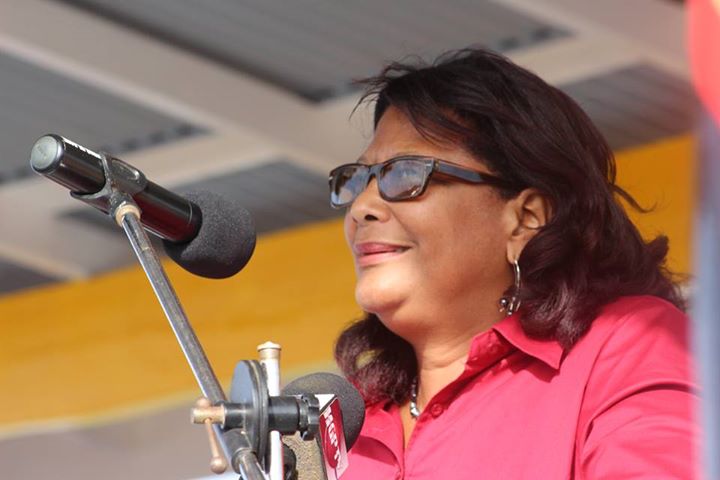 The party also said the campaign against Harper began with what it described as the "most repugnant utterances from Moses Nagamootoo against our Prime Ministerial candidate Ms. Elizebeth Harper during the Whim rally".
During that APNU+AFC rally at Whim, Berbice, Mr. Nagamootoo questioned Ms. Harper's sincerity on the fight against domestic violence.
Nagamootoo said one has to ask whether she is serious about tackling the issue of domestic violence when she sits on a platform with former President Bharrat Jagdeo who was accused by his former partner Varshnie Singh of "high tech and low tech domestic violence" while the two lived together during the Jagdeo presidency.
Ms. Harper has been quiet on the criticism over sharing a platform and being supported by former President Jagdeo. During a recent interview in New York on a talk show, she was asked about the issue and told the host, she was not there to discuss the private life of Mr. Jagdeo.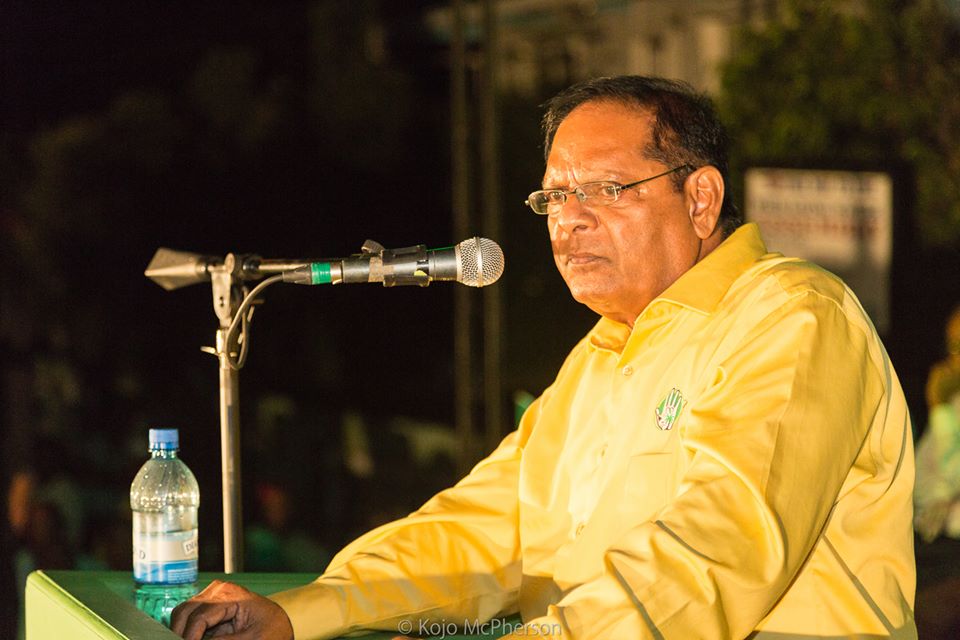 Harper has also been criticized for talking out now on domestic violence after being put on the campaign trail, while she has avoided the issue for over 25 years as she worked as one of the highest ranking public servants.
The PPP said while it has no interest in a Prime Ministerial debate, its Presidential Candidate, Donald Ramotar is ready to debate APNU+AFC Candidate David Granger.
"Our Presidential Candidate, Donald Ramotar is ready and rearing to lay the progressive agenda bare before the Guyanese people and secure their confidence and mandate for yet another term of Governance under the PPP/C", the PPP said.
The APNU+AFC has stated that there must be a prime ministerial candidate debate especially since whoever becomes the next Prime Minister of Guyana will be one heart beat away from the presidency.
Last week, the PPP Civic pulled its Presidential and Prime Ministerial Candidates out of a Candidates forum which was organised by civil society groups. The event was being hosted at the Theatre Guild in a town hall format. The party blamed scheduling conflicts.
LIKE our Facebook page: www.facebook.com/newssourceguyana 
Follow us on Twitter: @newssourcegy