President Irfaan Ali opened a national media conference this morning and gave the assurance that his government is not spying and will never spy on journalists or any other citizen.
The President gave the assurance after the Guyana Press Association warned media houses to guard themselves against spyware that could be used to track their movements and contacts.
The GPA requested that the Government assures that there is no such activity taking place locally. The President said it will not happen under his government.
"This government has no intention whatsoever and it has not even contemplated in my mind, to move in any direction to have any spyware, wyware or anything to spy on anyone. I have not even imagined anything like that so take it out, take it out of even your imagination. It will never happen, at least under this government".
The President said he does not believe any government should be spying on its citizens and it is something that his government will not do.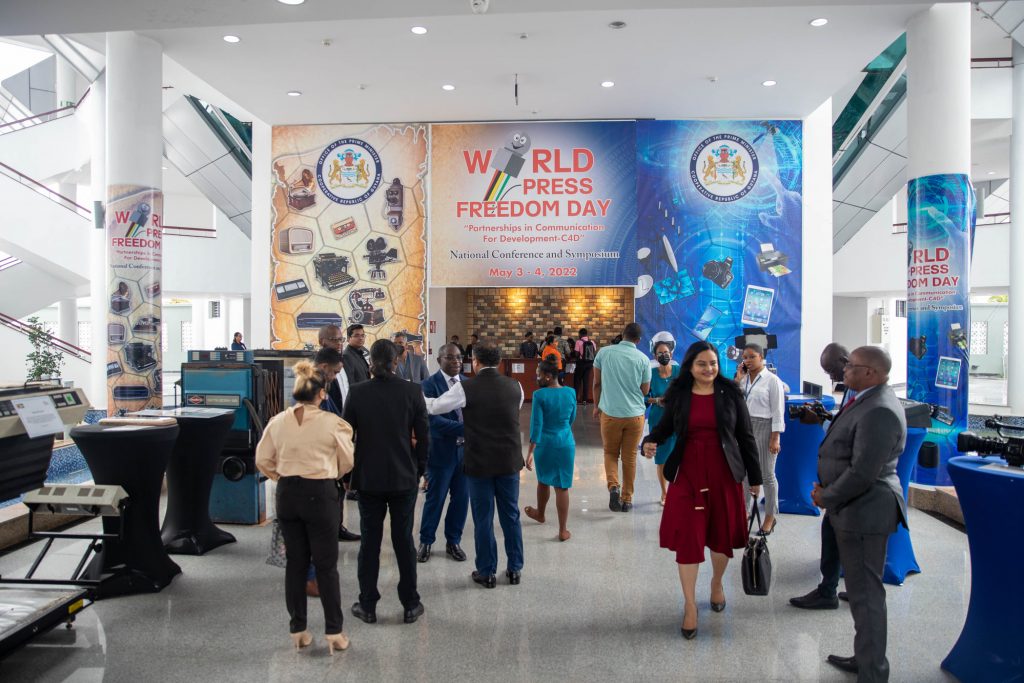 "No government must be spying on their population, none. not in a democratic construct, of a free society…so please don't let your imaginative thought process enter mainstream communication where it doesn't exist".
The President said his government respects the work and role of the media, even when it is facing criticism from the very media. He called on responsible reporting and noted that the media as an important role to play bridging the gap between citizens and their leaders and providing them with accurate information.