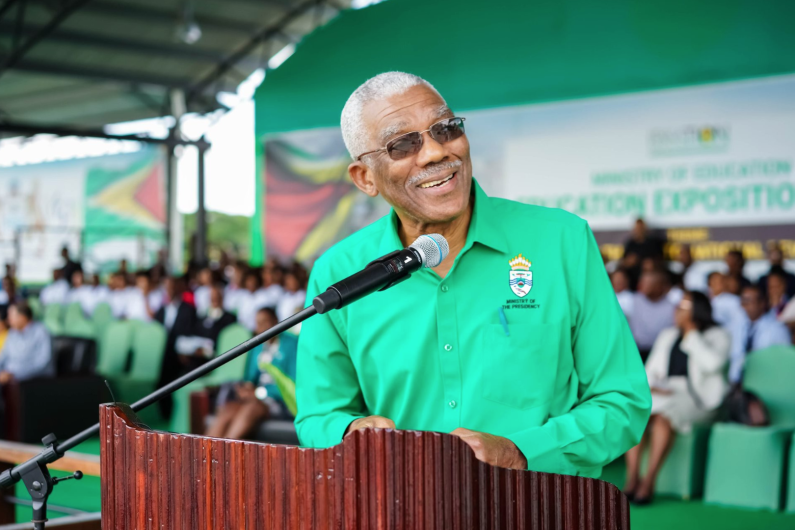 Talks between the APNU and the AFC on the Cummingsburg Accord were postponed today because of scheduling conflicts with those involved in the talks.
The postponement was requested by President David Granger who, it is reported, told the AFC Leader, Khemraj Ramjattan that the meeting could not take place today since he had to brief the other partners in the APNU about some of the proposed changes to the accord. 
President Granger as Chairman of the APNU met with the other parties in the partnership today.
In a statement this evening, the APNU said that following the brief on the negotiations with the AFC, the partners of the APNU examined several proposals and agreed on a post-election formula for the allocation of seats and recommended an approach for the continuation of negotiations with the Alliance For Change (AFC) in accordance with the core principles already agreed.
The Partners further agreed and recommended that the Constitution of the Cooperative Republic of Guyana will guide all future discussions.
The AFC was hoping that today would have been the last day for the talks and had even threatened that it would walk away from the talks if agreement on a key issue could not be reached today.
There are reports that Mr. Ramjattan expressed his disappointment about the postponement of the meeting to the President on Sunday.
Ramjattan also reportedly indicated that the AFC has been giving the issue its full priority attention.
One of the issues that should have been addressed today was the ratio for seats in the parliament.
 The AFC wants a 60:40 formula but the APNU appears set on offering a 70:30 formula. In both scenarios, the APNU would be walking away with the majority of seats.
Additionally, there have been some issues about the number of ministries to be offered to the AFC.