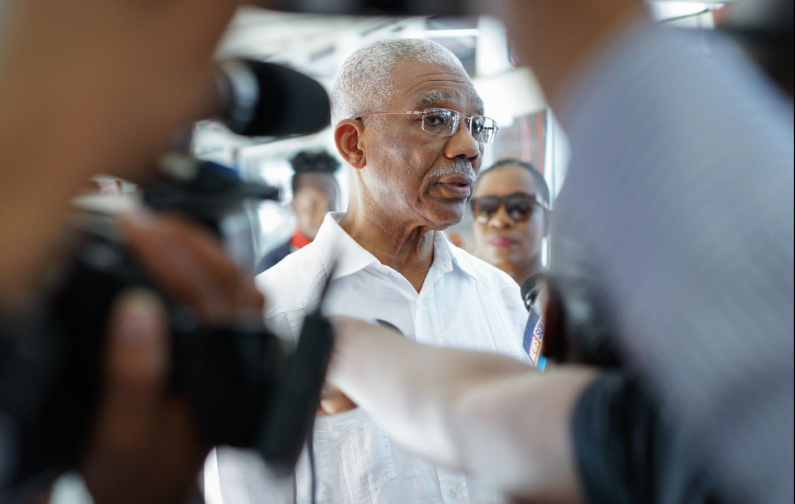 President David Granger this afternoon confirmed that the 2nd March 2020 is the definitive date for elections.
In his address to the nation last evening, the President said that the March 2, 2020 election date is the earliest date for the elections, but he confirmed this afternoon that the date is definitive.
"The choice of words in my broadcast was conditional. Elections will be held on the 2nd March. That is the advice I received. I did not want to use perhaps more definitive terms, because I expected that in accordance with the Constitution, we would have to go to Parliament, but if the Opposition doesn't go to Parliament, well we will abide by what I said last night. Elections will be on the 2nd March. That is as definitive as I can get", President Granger said.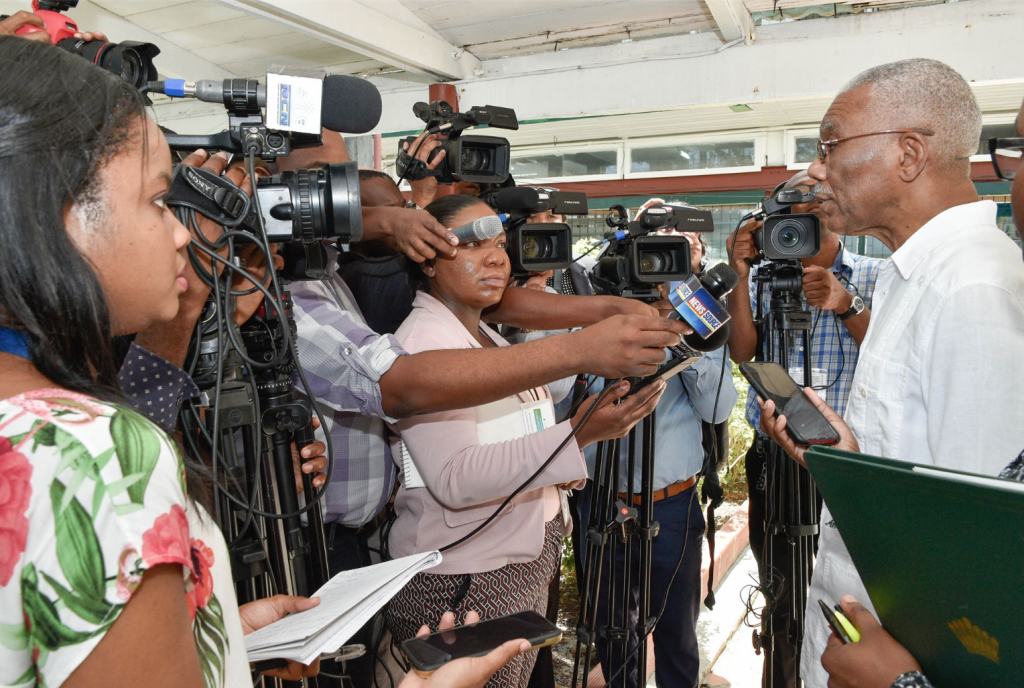 The President said he has met with the Chairman of the Guyana Elections Commission and the Commission has a work schedule that has to be designed and approved by the Commission itself.
He said he expects once the Commission has given that approval, the other statutory requirements will be met.
The President brushed aside statements by the Opposition Leader who claimed the government is trying to blackmail the Opposition by trying to get it to back to Parliament to extend the period officially.
The President said he doesn't respond to Mr. Jagdeo's statements and if the Opposition Leader wants to speak with him, he knows how to make contact with him.
"He responds and speaks to media, if he wants to speak to me, he can speak to me".
The Guyana Elections Commission is getting set to begin a 35-day claims and objections period on the 1st of October.
(Photos: MOTP/Latchman Singh)