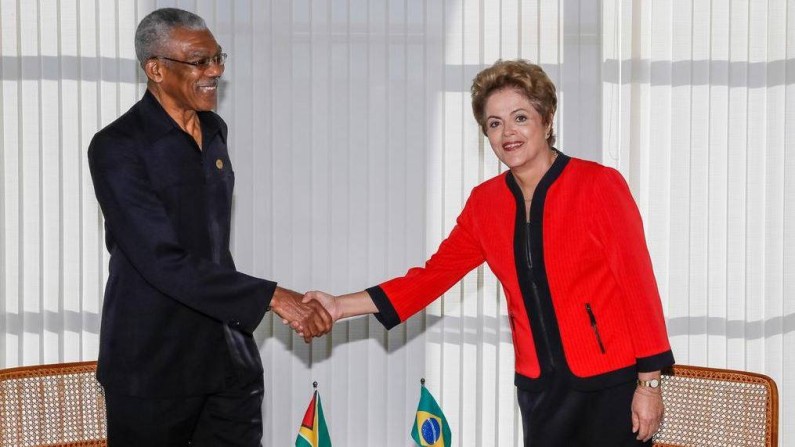 President David Granger, today urged the Mercosur countries to "help this small state" in the "defense of its sovereignty" and "territorial integrity", alluding to the border controversy with Venezuela .
Mr. Granger spoke today at the plenary of the biannual summit of the Mercosur and shortly after he did, the President of Venezuela, Nicolas Maduro, who also referred in his speech to the conflict in the area known as the Essequibo,  announced that UNASUR will convene a meeting to address the issue in August.
The President of Guyana said in Brasilia that Mercosur has "the duty" to be "vigilant" against this conflict and urged EU leaders to "guarantee the sovereignty of small states of the continent".
He also warned that "violations of the borders" are the result of "conflicts" and "chaos" and said the whole Mercosur and the Caribbean "need to be maintained as a zone of peace in order to advance economic development".
Granger criticized in clear and direct terms, a decree signed last May by Maduro, by which it declared as Venezuelan to all maritime waters off the coast of Essequibo.
"With this decree is appropriate the exclusive economic zone of Guyana, suffered provocations (of Venezuela) long and does not deserve that," he said.
"Guyana reiterates its respect for the sovereignty of all States that form this region, but calls for support for the sovereignty and integrity are maintained throughout its territory," he added.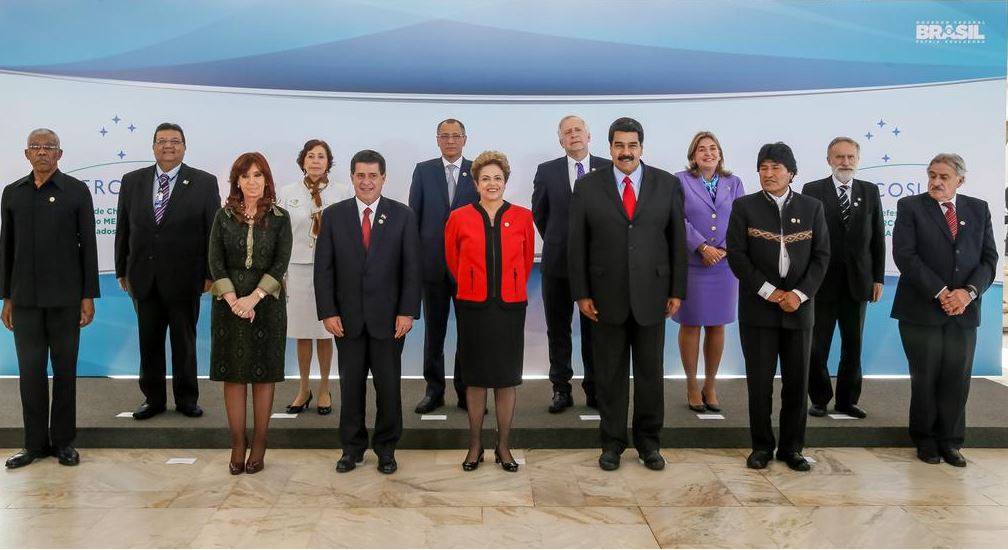 The Mercosur Summit is being hosted by the Brazilian Head of State, Dilma Rousseff.  Along with Granger and Maduro, the presidents of Argentina, Cristina Fernández; Paraguay, Horacio Cartes, Uruguay, Tabare Vazquez, and Bolivia, Evo Morales are also attending the meeting.
Guyana is an Associate member of the group. (ElDiario)