The heads of state from the Mercosur sub-regional bloc assembled in the capital of Brazil Friday for its 48th summit. They affirmed their support for the progressive direction that the bloc has taken in recent years and called for a model of regional integration that is aimed not just at improving trade, but also at improving the lives of people.
With the wave of progressive presidents elected in the region over the past decade, the orientation of Mercosur had taken a decidedly leftist direction, reflected in the interventions made by regional leaders during the summit.
Brazilian President Dilma Rousseff as president pro-tempore of the bloc, presided over the meeting and in her introductory remarks, praised the work of Mercosur, noting that inter-regional trade had grown 12 times since the bloc was created in spite of the ongoing and persistent economic crisis in the world.
"We defend the democratization of global institutions, the political as well as the economic," said Rousseff.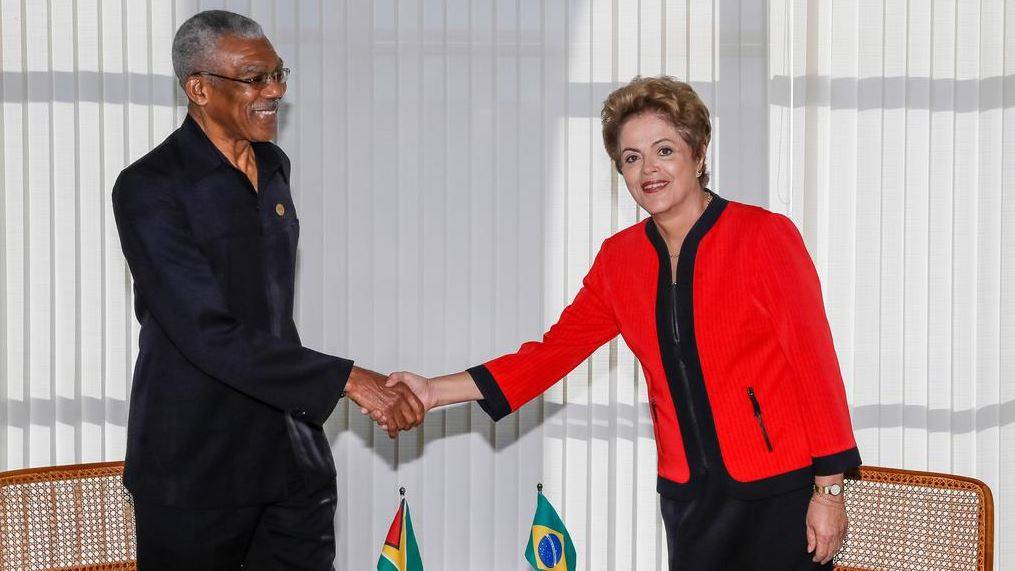 The Brazilian president spoke of the need to continue promoting trade among members of Mercosur, saying, "Our principle task is to strengthen inter-regional trade." However Rousseff also called on regional leaders to also increase trade with countries outside the region.
President Rousseff also spoke about the profound democratic changes the region has undergone since emerging from the era of dictatorships, where many countries in the region were ruled by military dictatorships backed by the United States.
"We must continue on the path (of dialogue). There is no room for antidemocratic adventures in our region," said Rousseff.
Venezuelan President Nicolas Maduro echoed the comments made by his Brazilian counterpart, who said there were some who were stuck in the ways of the past and wished to see the removal of leftist leaders. "They cannot make us disappear.
We are a reality and a democratic and inclusive project," said President Maduro. The Venezuelan president also praised the role played by Mercosur in an increasingly multi-polar world, saying that this realignment of political forces in the world was both "urgent and possible."
The assembled leaders formally welcomed Bolivia into the sub-regional bloc, giving Bolivian President Evo Morales a standing ovation.
Outgoing Argentine President Cristina Fernandez was also honored in the same fashion. President Morales said that more than a purely economic tool, Bolivia hope the bloc will help to "integrate in the commercial, social, cultural and territorial spheres," adding integration should be at the service of the needs of the people and benefit them.
Guyanese President David Granger also attended the summit, and touched on the ongoing territorial dispute with Venezuela, saying the continent must be a continent of peace. "We seek cordial relations with the countries of the continent," said Granger.
After the conclusion of speeches by regional leaders, the pro-tempore presidency was formally passed to Paraguay who accepted the proposal to host both the summit of Mercosur and UNASUR together. (TeleSUR English)