-by Dennis Glasgow-
The Council for Legal Education (CLE) opened its Annual General Meeting at the Guyana Marriott Hotel this morning with a charge from President David Granger for the Council to improve its work to reach all corners of the Caribbean.
In delivering the feature address at the opening of the CLE Meeting, the President said "there is much work to do, for the Council to improve access to all corners of the Caribbean. These measures should include if necessary, embracing new technologies which support their objectives. They should ensure also, that non-discriminatory admissions to the regional law schools"
He went on to note that Guyana has a demand for legal professionals, but the lack of its own Law School is hindering the supply of such human resources.
"Guyana's need for a greater number of legal practitioners cannot be satisfied by the present quotas imposed on our students at regional law schools"
Guyana is currently presenting its case and plan for the establishment of the JOF Haynes Law School to the Council.
The Council of Legal Education is the body that has to make the final decision regarding the establishment of the JOF Haynes Law School at the University of Guyana.
Guyana's move comes at a time when many Guyanese law students are complaining about the exorbitant fees and cost of living attached to attending the Hugh Wooding Law School in Trinidad and Tobago. The school only allows a limited intake of law graduates from Guyana.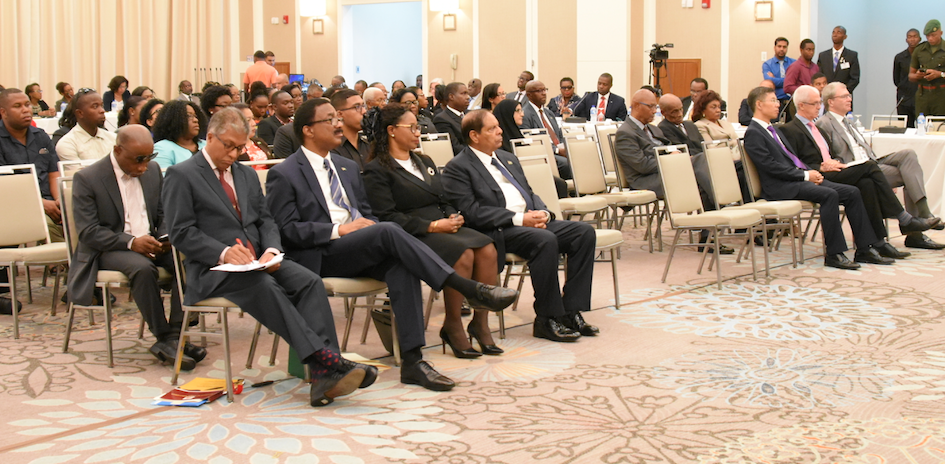 The Chancellor of the Judiciary, Justice Yonette Cummings-Edwards, while delivering her remarks to attendees, explained that the Council has powers and responsibility to provide professional training for persons seeking to become members of the legal profession.
Additionally, she noted that "its powers are to establish, equip and maintain law schools for the purpose of providing post graduate professional training."
During his Remarks, the Attorney General, Basil Williams, said as Attorney General, he is very concerned about the state Guyana is at regarding the legal profession and this meeting is very important to ascertain the next steps and the major role the CLE will play.
"The CLE therefore has a significant role in providing post graduate legal training and education for Lawyers who has shaped the legal areas critical to Guyana's future. As attorney general I am very concerned about the state of legal education in Guyana. This is an interesting time for legal education. As from the genesis of the CLE to now, our society has changed and this must be at the forefront of our deliberations"
The CLE's two day meeting is expected to provide a clearer position of Guyana's next steps in establishing the Law School.
The meeting has brought together Chief Justices, Attorneys General and other prominent figures in the region's legal fraternity to meet and discuss various issues related to law and the legal fraternity within CARICOM.