Guyana has started preparations for an official state visit of the President of Ghana.
President Nana Addo Dankwa Akufo-Addo will be hosted by President David Granger and during the visit, Guyana and Ghana will sign a number of agreements to tighten existing relations and also to strengthen new relations for the oil sector.
President Granger made the announcement today as he accepted the credentials of the new Ghanian Ambassador to Guyana.
The President said he is confident that the visit by the Ghanian President will result in practical measures aimed at enhancing relations and cooperation "between our two states, particularly in the fields of agriculture, culture, energy, environment, investment, petroleum production, private sector cooperation, tourism and transportation".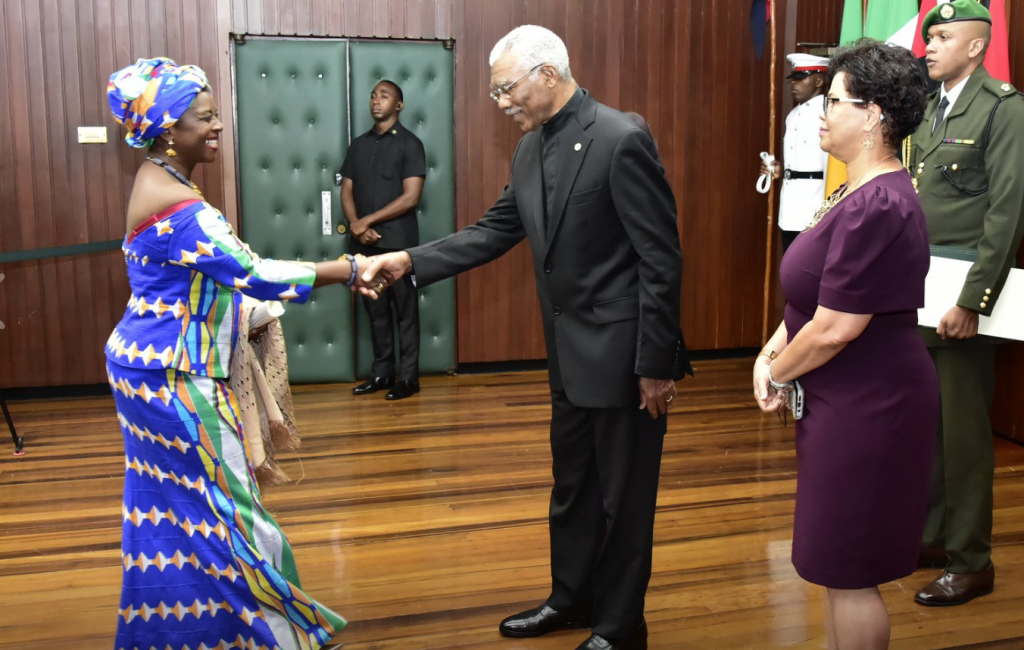 President Granger reminded the new Ambassador that Guyana and Ghana are joined by ties of blood, history and common interests.
He said Guyana joined in heralding Ghana's Independence in 1957, adding that the two countries have enjoyed cordial relations since the establishment of diplomatic ties on 14th May 1979.
"Our relations are founded on mutual non-interference in each other's internal affairs, mutual respect for each other's territorial integrity and sovereignty, cooperation for mutual benefit, respect for international law and treaties and the maintenance of international peace and security", President Granger said.
He said the 40th anniversary of relations between the two countries, "is a propitious time for deepening and strengthening cooperation between our states."
The visit will take place on June 11 – 12.