With the Alliance For Change declaring today that it was putting its participation in the Cummingsburg Accord renegotiation talks on hold over the Prime Ministerial Candidate spot, President David Granger has reminded that the AFC is not the only party in the coalition.
During an interview for the new podcast INSIDE Sources which premieres this Sunday, President Granger told journalist Gordon Moseley that he is open to recommendations from all of the parties in the coalition.
There are six parties that make up the APNU+AFC Coalition, with five of them coming under the APNU umbrella.
"The President is the Chief Executive of the country and I am open to recommendations from all of my parties and it is my duty to give the country the best team of Ministers in order to accomplish the strategic objectives of the coalition", President Granger said.
The President said describing the current state of negotiations between the APNU and AFC as "stalled talks" may be an exaggeration, adding that under the existing agreement if there are issues of a breakdown in the talks, the sides have to go to their respective leaders. He said it has not reached that stage as yet.
Mr. Granger said "I can sit down with Mr. Ramjattan, the Leader of AFC and discuss people's fitness and readiness to perform functions. At present we are in stage two of negotiations. Let us agree on the objectives and what will go into the manifesto, what will guide the policy of the coalition and then we will find the right persons for the job…but we might be putting the cart before the horse".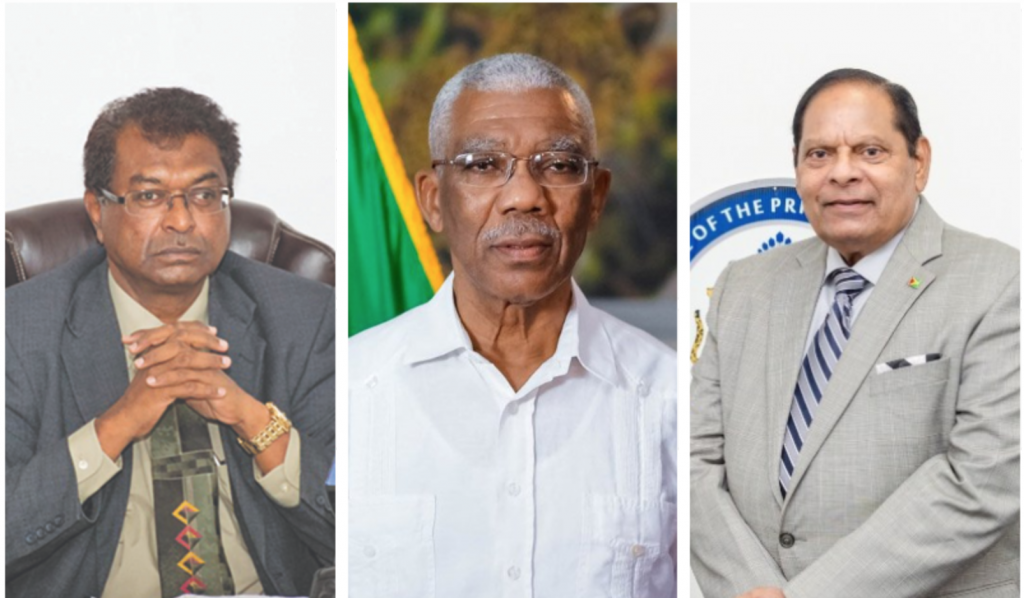 Pressed about who might be the ideal person for the job, the President said he is not dealing with personalities at this stage, but noted that he has worked with Prime Minister Nagamootoo for the past four years and four months and is very happy with the service that the Prime Minister has rendered.
"It is not for me to say at this point whether any other person will be nominated or whether other factors have arisen but I am very satisfied with Mr. Nagamootoo's performance over the last four years and four months and I know that I am bound to listen to the other five members of the coalition. There are six of us in this room. Six of us, not one, not two, six of us and I have to listen to everybody", President Granger told INSIDE Sources.
The Constitution of Guyana does not cater for a Prime Ministerial Candidate to be named before elections. It is the elected President who will have to appoint the new Prime Minister.
**INSIDE Sources premieres This Sunday, October 27 at 11AM on the News Source Facebook Page, News Source Guyana Youtube Channel, HJTV 72 and The News Source Guyana SoundCloud Channel.