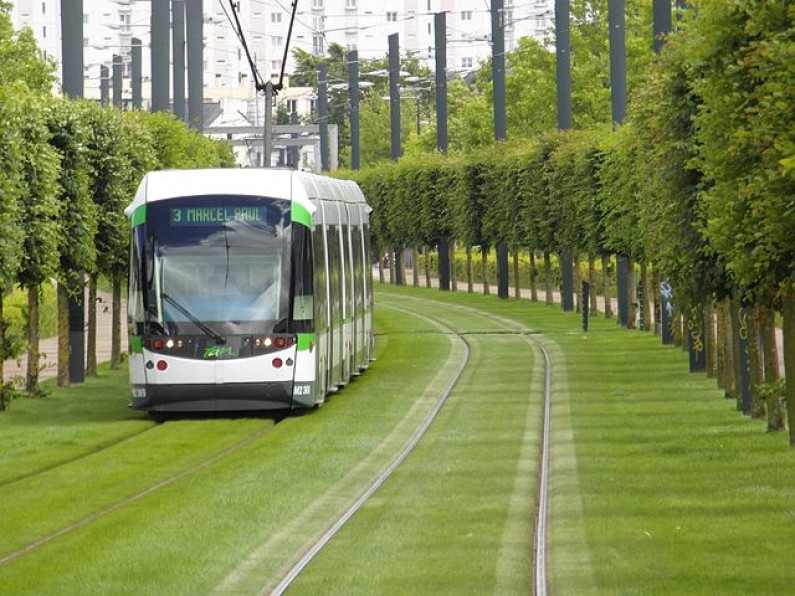 President David Granger on Friday proposed the construction of light rail tracks to ease the growing traffic congestion in the country, particularly on the East Bank corridor.
The President said there are far too many vehicles on the country's roadways and while the government has no plans to ban the importation of vehicles, there needs to be an urgent change in the attitude of commuters. He made the proposals on the weekly "Public Interest" television programme.
"There must be a review of people's attitudes to public transport. People must get accustom to big buses, people must get accustom to rails if we are to solve these problems," the President reasoned.
He said according to his calculation, some 1000 new vehicles find its way onto the road every month "and I feel that consideration should be given to having a light rail."
The previous People's Progressive Party (PPP) government had moved to expand the East Bank and East Coast corridors into a four lane highway and also had a plan to link the East Bank to the East Coast with a road.
Mr. Granger said his administration is aware of this plan but said his preference would be to build light rail tracks instead of another road.
"If we put another road it will be congested in no time or even if we expanded East Bank corridor it will still be congested, we are looking to have a light rail possibly from Ogle on the East Coast to the Timerhi airport."
The President said this rail will be used to divert commuters who are depending on public transport to get to school and work and will not facilitate cargo going vehicles.
"We are aware of the plan to link the East Bank to the East Coast but I feel there are grounds for considering an alternative light rail," the President added.
"Right now there are too many vehicles all competing for limited space and that is contributing factor to our accidents," he further explained.
According to the President, his government will also be placing emphasis on bridging the hinterland to the coast through infrastructural upgrades while stressing that "the richest part of Guyana has poorest infrastructure."
He said there is need for foreign direct investment for these major infrastructural works "I don't believe we can finance the type of infrastructural development we need, there has got to be foreign investment."
Mr. Granger was also adamant that while foreign expertise will inevitably be required Guyanese engineers and contractors must be able to benefit from this transformative process.
Guyana has been seeing over 10,000 new vehicles added to the roadways annually over the past few years.