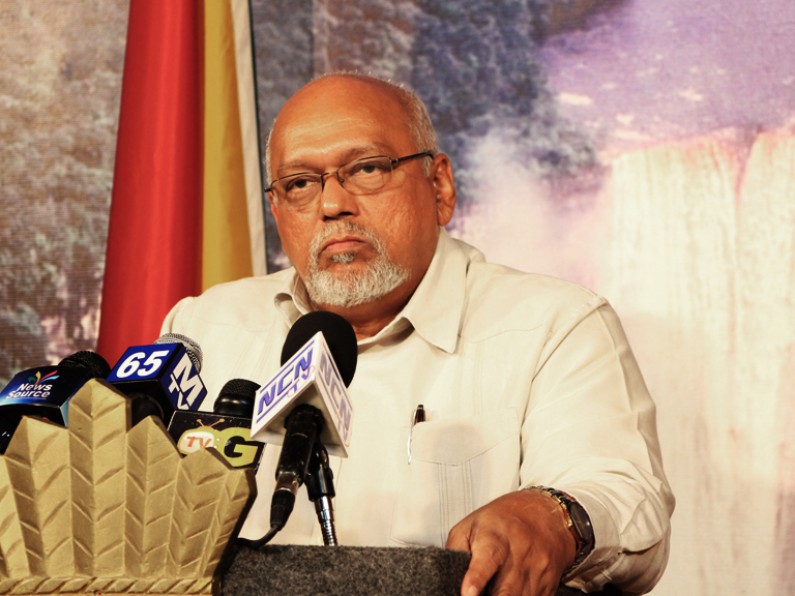 Just two weeks after telling the press that he had not seen the Opposition Bills sent to him for assent, President Donald Ramotar has indicated to the Speaker of the National Assembly that he does not intend to sign the bills into law because in his view the two bills were in violation of the constitution.
Once bills are passed by the National Assembly, the President is expected to sign them into law. The two bills that he has withheld his support for are the Fiscal Management and Accountability Bill and  the Former Presidents Benefits Bill.
With the refusal now , there would have to be a two-third majority in the house for the bills to be sent back to the President. But his decision could also spell bad news for government bills that will come before the House since those bills will have to get full Opposition support to be passed. The combined Opposition parties hold the majority in the National Assembly.
Speaker of the National Assembly Raphael Trotman had written to the President to enquire about the status of the pieces of legislation which were sent to him. On Tuesday night in the National Assembly, the Speaker announced that the President had responded and had indicated that the "bills were unconstitutional". The Speaker received the responses hours before he made the announcement in the National Assembly.
Just after taking office, President Ramotar had indicated that he did not intend to sign any bill into law that did not receive the support of his Government. The Speaker had warned that such a decision could send the Parliament and the Country into uncharted waters and could lead to constitutional conflicts.