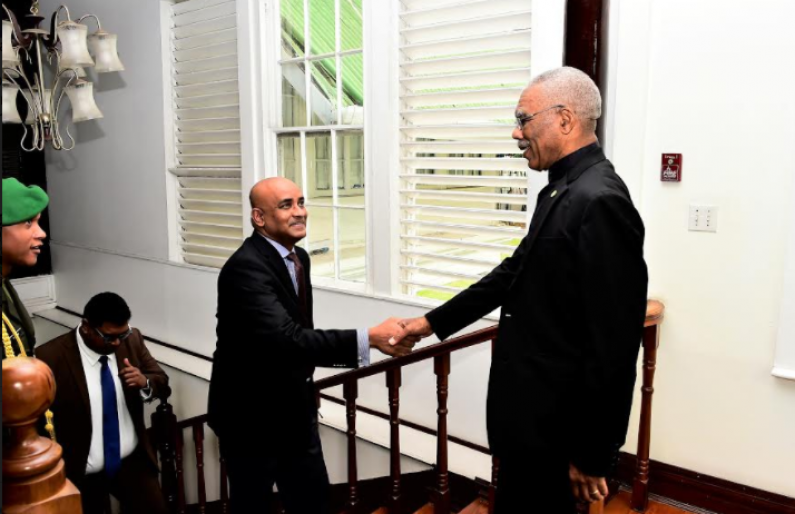 Having accepted the rulings of the Caribbean Court of Justice, President David Granger this morning said he intends to write the Leader of the Opposition in the coming days to invite him to restart consultations on the appointment of a Chairman of the Guyana Elections Commission.
The CCJ ruled yesterday that the President's unilateral appointment of the GECOM Chairman back in 2017 was flawed and not in keeping with the Constitution.
This morning, President Granger said everything he has done has been in keeping with the Constitution and he is ready to meet the Leader of the Opposition on the GECOM issue again.
"I will write to him and as soon as he is available maybe as early as next week, I will write to him this week inviting him to resume the consultations which are mandated in the Constitution", President Granger told reporters.
The President said it is his duty to proclaim elections and not the duty of the Opposition Leader. He said he is committed to free, fair and credible elections.
He said as soon as the Chairman of GECOM advises him on the Commission's readiness, a date for the elections will be proclaimed.
"It is my duty, it is not the duty of the Leader of the Opposition to decide when elections will be held. I don't want a situation like we had in Nigeria, where 2 o'clock in the morning, the Elections Commission calls up the Government and says elections cannot be held. GECOM has to inform me and as soon as I get that information, I will make a proclamation", President Granger assured.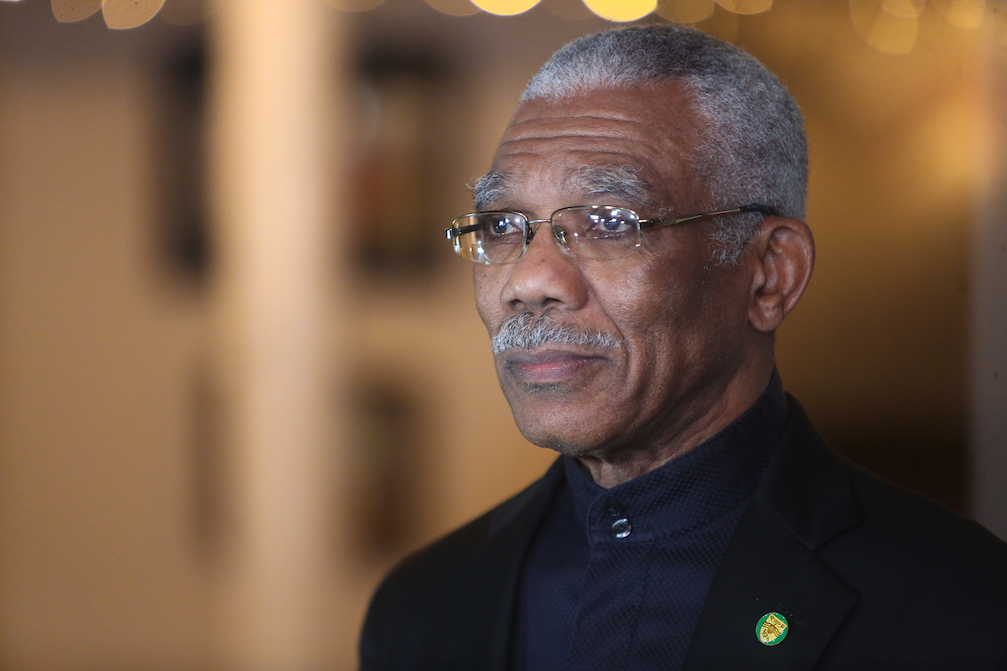 The President said his government has already approved funding for the Guyana Elections Commission and is therefore committed to the hosting of elections.
"They told me what they need in terms of financing and I have gone to the National Assembly and provided that financing. You have to pay attention to who has been damaging the functioning of GECOM by boycotting meetings and who is not going to the National Assembly. The National Assembly has not been prorogued", Mr. Granger told reporters.
The Opposition Leader has indicated that he believes that elections could be held within two to three months.
The Government is pressing for the house to house registration process to be completed before elections, especially since the current voters list expired almost two months ago.