The American, British, Canadian and European envoys in Guyana in a two-line statement this afternoon said issued a call for the parties in Guyana to find an agreement on the way forward in wake of the rulings handed down by the Caribbean Court of Justice.
In a joint statement, the Diplomatic Missions said "the Caribbean Court of Justice (CCJ) has ruled and it is important that all sides respect that ruling. We also encourage all to come to an agreement on the way forward."
The CCJ this morning ruled that the no-confidence motion against the Government of Guyana was properly carried last December and the final Appellate Court also ruled that the President's unilateral appointment of a GECOM Chairman was flawed and against the Constitution.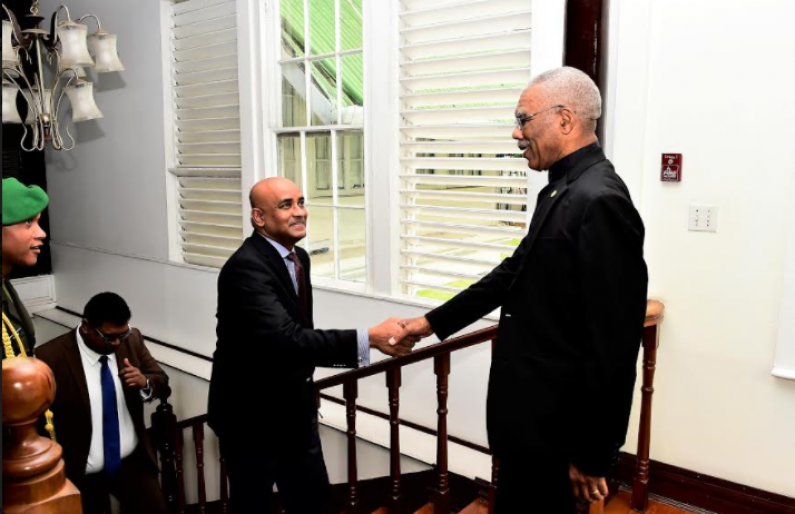 President David Granger in an address to the nation has since stated that his government will respect the ruling, as he added that Guyana will be going to elections, but not with the current voters' list, which he described as corrupted.
Opposition Leader Bharrat Jagdeo at a press conference after the ruling was handed down said his party will be stepping into election mode on Wednesday and will be accelerating its campaign across the country.
The CCJ in its rulings also called on the two sides to come together and present possible guidance to the Court as it prepares to make consequential orders next week. The Court made no orders when the ruling was handed down this morning.