Diplomats from the American, British and European Missions in Guyana are urging Guyana's leaders to abide by the ruling of the Caribbean Court of Justice in the no-confidence and GECOM Chairman cases and the relevant provisions of the Constitution.
In the two-line joint statement, the ABE Diplomats said "the Caribbean Court of Justice – Guyana's Supreme Court – has spoken. It is important for the rule of law that all invoked actors abide by its ruling and the relevant
provisions of the Constitution. We urge everyone to do so expeditiously."
The statement comes three days after the Caribbean Court of Justice handed down its consequential orders in the cases that went before it. The CCJ has validated the passage of the no-confidence motion and has indicated that the constitutional provisions on the passage of such a motion have kicked in.
On the passage of a no-confidence motion, the Constitution caters for elections to be called within three months or at a time agreed to by two-thirds of the National Assembly.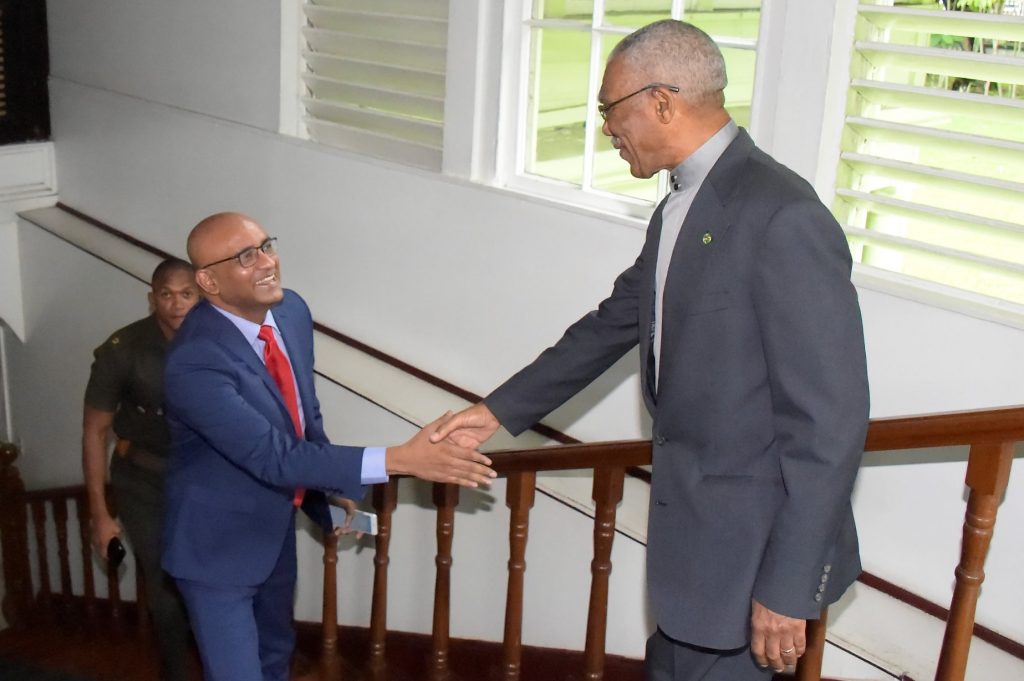 The Opposition Leader has already indicated that it does not intend to lend any support to the government to obtain that two-thirds majority for an extension of the period before elections.
The Guyana Elections Commission had indicated to the Court that with a fast-tracked house to house registration process, it would be in a position to be ready for elections by December 25.
The CCJ has indicated that GECOM should have been making necessary preparations for early elections on the passage of the motion.
The Government has said that credible elections must be delivered and therefore there will be a need for a clean voter's list.
On the meeting between the President and Opposition Leader to choose a GECOM Chairman, both the President and the Opposition Leader have indicated their readiness to get the consultation process completed quickly, but a date for their meeting is still to be finalised.