The transition of British Guiana from a colony to Independent Guyana was a colourful episode punctuated with political, social and economic challenges.
The country's ability to successfully maneuver itself pass these challenges was recognised by President David Granger in his Independence Day Message to the Nation. 
Mr. Granger reflected on the period of colonization which saw 350 years of Dutch and British rule.
He said the achievement of Independence on May 26, 1966, established a 'free state', adding that this renewed hope for equality and the eradication of poverty. This was also the day Guyana adopted its own Constitution and erected institutions to mark self-rule and freedom.
The President also reminded that Independence Day celebrates the unique combination of Guyana's six ethnic groups who travelled from diverse regions and contributed to the creation of a multi-racial and multi-religious state.
Beyond independence, he said that this 'free state' commitment to social cohesion through which acceptance and respect each other's values and beliefs were paramount.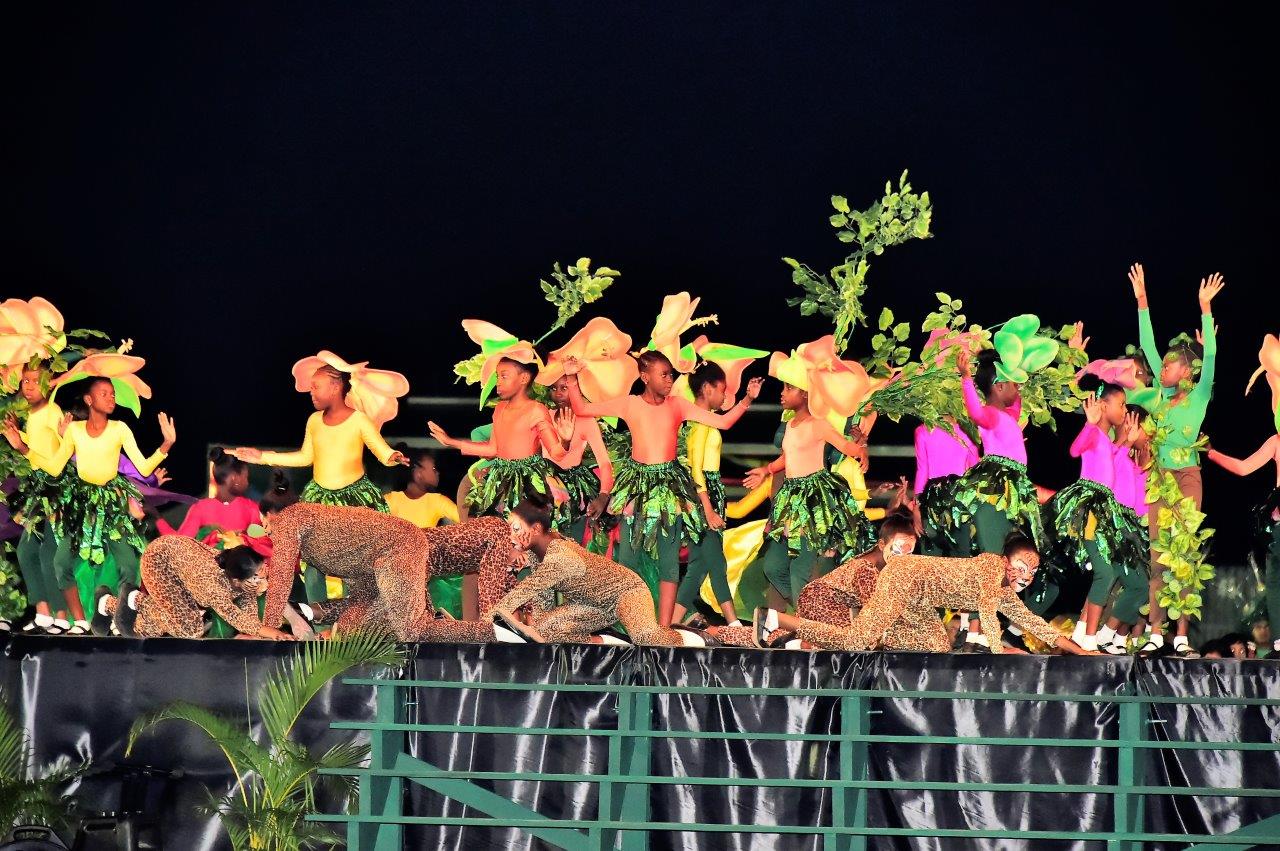 "The free state is one that is free from discrimination; it is one that is built on the basis of respect for cultural diversity, political inclusivity and social equality. The free state recognises our common and complex heritage" the President told the attentive audience.
More than just inclusivity and respect, President Granger highlighted that the free state re-commits Guyana to dismantling the divisions of geography. Disparities between hinterland and coastland and rural and urban communities must be eliminated so that no group feels excluded, he added.
Further, it was pointed out that the process of building a cohesive state relies on the construction of a multi-cultural society and the creation of conditions, conducive for diverse peoples to coexist.
"Society needs to be strengthened in each occupational sector, in each geographical region, in each community and in each social stratum. The cohesive state is not a political expedient," he said, adding this this can only be realised by respecting the differences and the diversity of society and by the removal of anger, hatred, ignorance and poverty.
Mr. Granger also reminded Guyanese that the country's national tapestry is composed of the variegated threads – culture, ethnicity and faith – of Guyana's six peoples. This, he said, has contributed to that national tapestry being much "stronger" due to the fact that it is weaved from "separate, but sturdy, strands".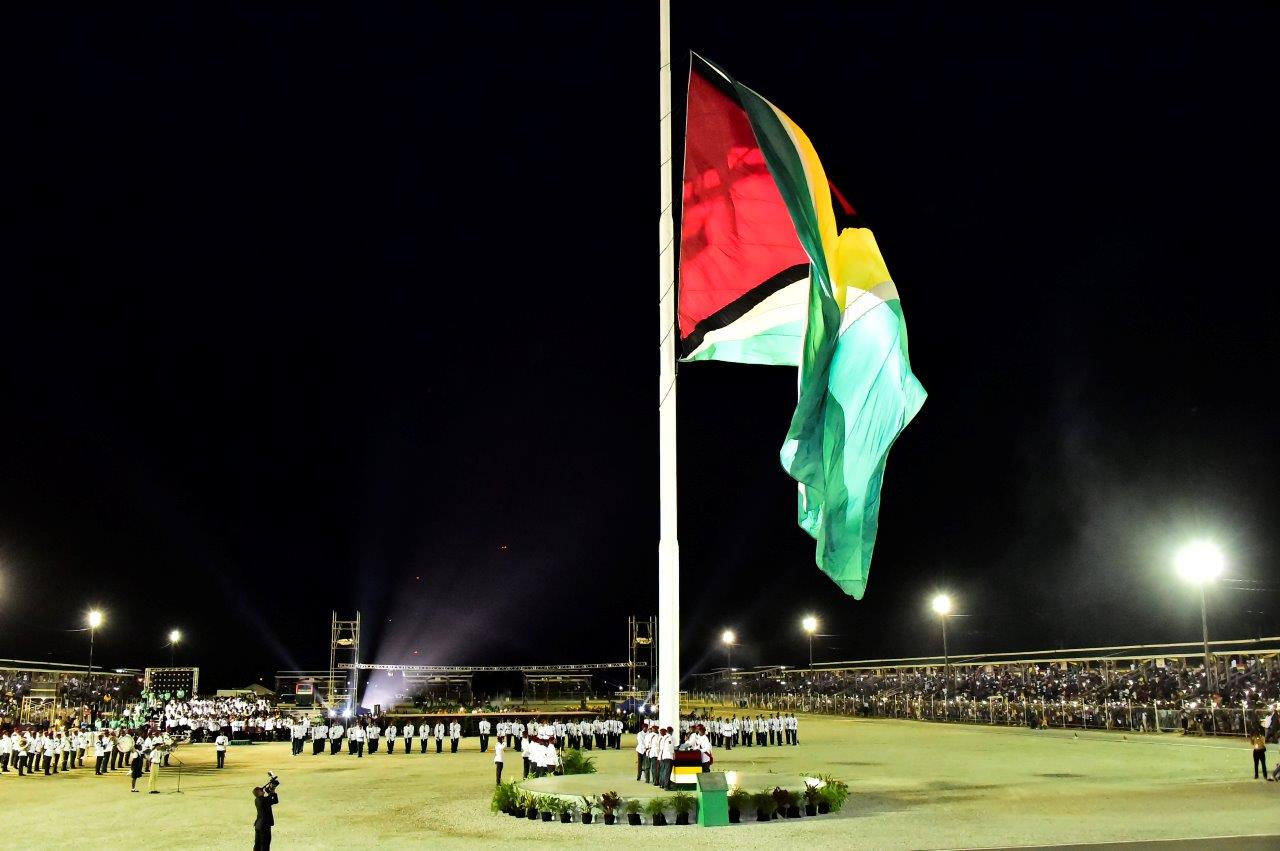 "It is more resilient because it represents and reflects the talents of different groups" he added.
A career historian and retired Brigadier, President Granger reasoned that Independence bequeathed to Guyana, a state through which citizens became heirs of a magnificent patrimony.
To this end, he noted that Guyana is a beautiful, blissful and bountiful country that is becoming a 'green state'. This green state, he said, is a natural product of the country's verdant and luxuriant environment.
Boasting one of the largest untouched forests in the world, the President acknowledged that Guyana's ecosystems are the birthright of Guyanese. He noted that the country's bio-diversity is the endowment of ancestors, the patrimony of all Guyanese, and the bequest citizens hold in trust for posterity.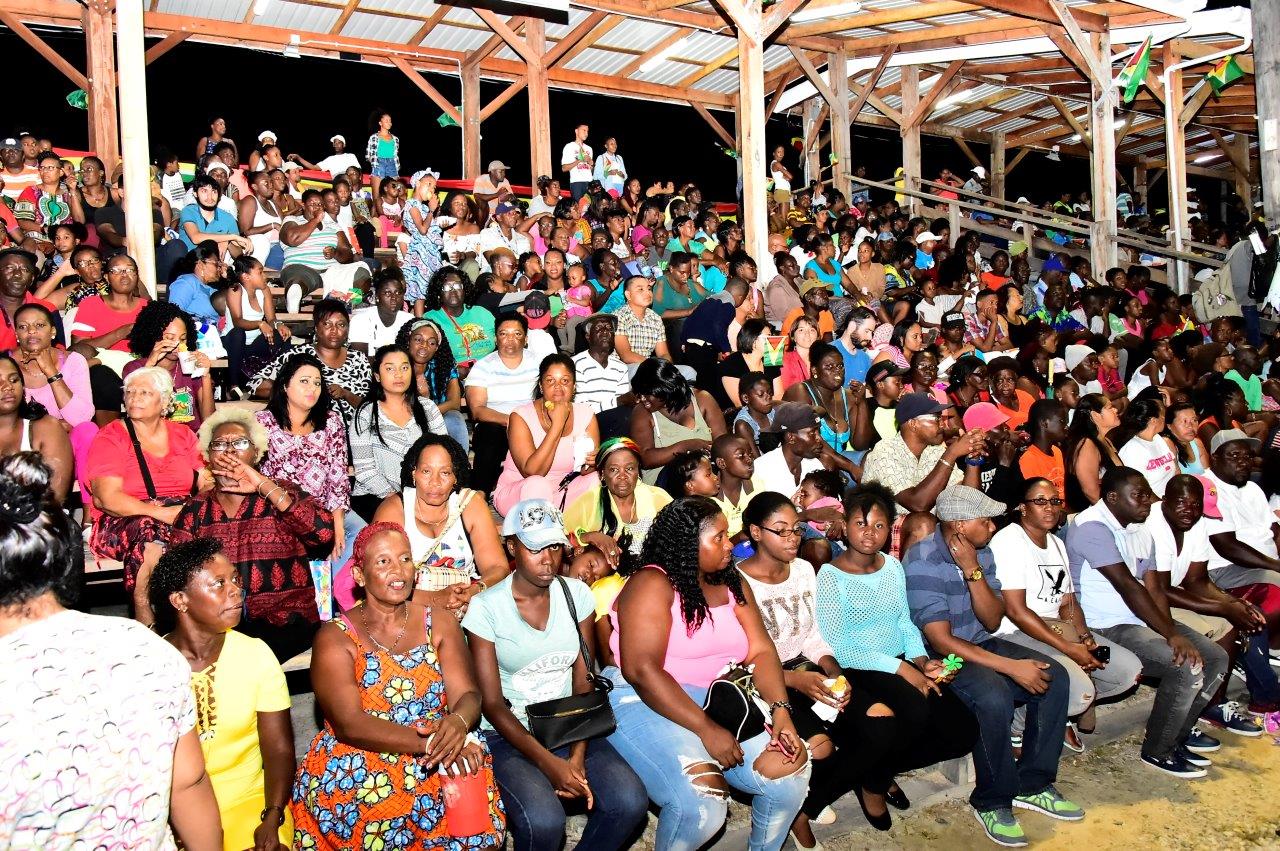 Optimistic in tone, he shared that this green state can flourish and furnish a "good life" for generations to come, by engendering a spirit of shared social responsibility.
However, he was keen to note that the green state must embody a common commitment to the environment that arises from the unique, shared patrimony and that will lead to a prosperous future.
To this end, he related that the 51st Independence anniversary inspires all to continue to work towards preserving the free state, towards establishing a green state and towards creating a cohesive state.
WATCH President's Address to the Nation.