Religious bodies from across Guyana came together on Wednesday (February 01, 2017) for the launch of the United Nations World Interfaith Harmony Week at the Umana Yana.
The programme started with prayers and reflections from the main Religious groupings in Guyana and featured President David Granger as the keynote speaker.
President David Granger told the gathering that Guyana is a model of Inter-faith Harmony.
He said the religious diversity, which the country enjoys, has never degenerated into violent and murderous conflict.
He noted that policies have been purposefully pursued to promote peaceful co-existence.
"Guyana, under the Supreme law is a secular state. This has forestalled religious competition for political purposes, the separation of religion and state has contributed to respectful religious co-existence" the President pointed out.
Other areas highlighted by the President was Guyana's provision of religious constitutional safeguards and the transformation of Guyana into a Socially Cohesive state.
It is the President's belief that World Interfaith Harmony week helps to develop positive relationships in Guyana even as elsewhere around the world hostile relationships and religious conflicts are engulfing states and countries.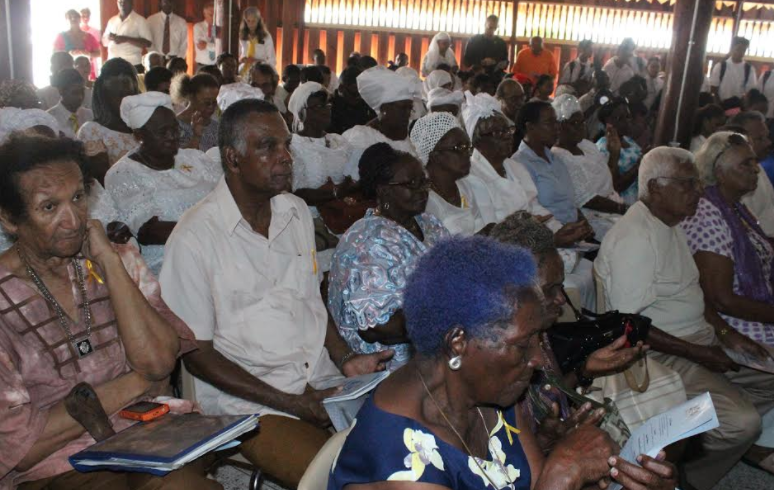 Bishop Juan Eghill who represented the Leader of the Opposition spoke of the relevance of Education to Interfaith Harmony, diversity and the fact that there must be no state sponsored religion.
Minister of Social Cohesion, Dr. George Norton explained that is important that no religion is marginalized in our society and because of this, the Ministry of Social Cohesion continue to engage with a wide range of religious groups.
Guyana has done well where religious tolerance is concerned, the Minister explained, however, he cautioned that the country should not become complacent.
The week long observance is being held under the National Theme, "Fostering Social Cohesion in Guyana".