Scores of local small business, non-governmental organisations and groups took over the Main Street Avenue today for the second annual Harmony Village.
The event is organised by the Department of Social Cohesion as part of its efforts to foster national unity by bringing people together to share their culture and differences.
Over one hundred booths were set up and showcased just about everything from local food and cultural clothing to research on local issues, books, novels and even security and oil and gas.
Mostly young entrepreneurs were on show at the event. The Department of Social Cohesion provided the booths to them at no cost.
During the opening, Social Cohesion Minister Dr. George Norton called on Guyanese to embrace their diversity, pointing out that such a stance is necessary if Guyana is to become truly united.
"Our children and grandchildren deserve to grow up in a world where they can be embraced…this here is unity," he said in his address to declare the village open.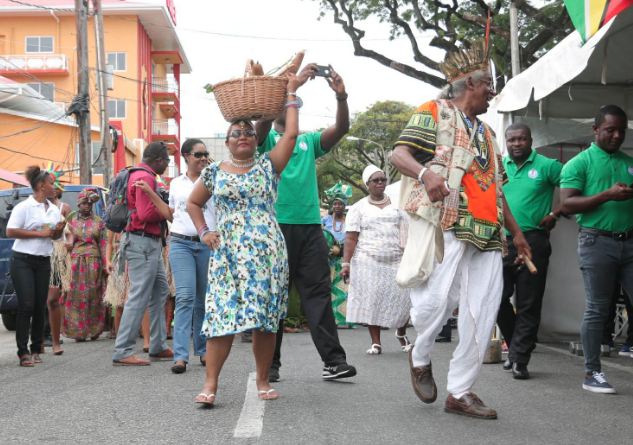 He urged Guyanese to celebrate themselves while also showing respect for the beliefs and customs of others.
The Ministry reported that there were more than one hundred booths, which represent 60 more than last year.
The Ministry has also decided to pilot a "sports fest" at this year's event in an effort to increase awareness of local sportsmen and women and the various disciplines in which they compete.