As Guyana continues with efforts to bridge the gap that separates its citizens by race, politics, and class, the third annual observance of Social Cohesion Day was held on Thursday morning at the National Cultural Center.
The event brought together Guyanese from every administrative region and ethnic, religious and cultural background.
The message of a unified Guyana where diversities are embraced and conflicts are resolved was repeated throughout the mid-morning program before a packed Cultural Center.
Social Cohesion Minister Dr. George Norton declared the event open and said "cohesion and harmony are achievable in Guyana."
He called on all Guyanese to celebrate "lasting relationships in a unified society."
Dr. Norton gave his government's commitment to continue to fight against divisions that have separated Guyanese and hindered the country's ability to embrace its rich diversity of race and religion.
"No one will be excluded or marginalized from the social cohesion process, we are different but we are all Guyanese," he said.
Dr. Norton was backed up in his message of unity by Prime Minister Moses Nagamootoo who praised the work that the current administration has been doing in the area of fostering national unity.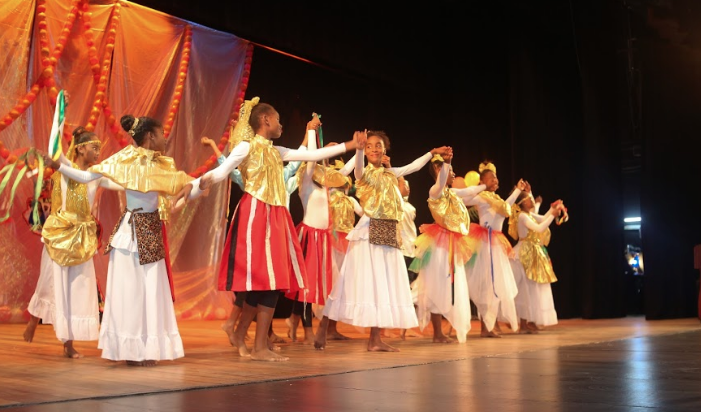 Recalling the 2015 general elections, Nagamootoo said, "for the first time in 50 years we have ended one-party domination in government and voted into office a government comprising of six parties."
Mr. Nagamootoo believes that social cohesion is a movement which continues to grow and develop, positing that the creation and maintenance of harmony is a reflection of Guyana's wealth.
Thursday morning's event saw cultural presentations through song, dance, and poetry from several national youth-oriented organizations.
The event is one that is held annually along with other events throughout the year to foster unity across Guyana.