Guyana marked Social Cohesion Day today with Prime Minister Moses Nagamootoo reflecting on Guyana's history and the work that lies ahead to ensure true social cohesion.
Speaking at a special ceremony organised by the Social Cohesion Department to mark the day, Prime Minister Moses Nagamootoo made reference to the December 21 no-confidence motion against the government. He said the motion and its aftermath threatened social cohesion in Guyana.
"Since December 21st, 2018, it may appear that our social cohesion was threatened by disruption and so I know this matter is engaging the Court and I do not drag politics into these social cohesion functions, but suffice to say that a true blood Guyanese is allowed to be different, one from the other and to recognise the difference among him or her, but a true a Guyanese is not allowed to hold split loyalty towards Guyana, towards our motherland", PM Nagamootoo said.
Speaking before an audience that included Government officials and Members of the Diplomatic Community, Mr. Nagamootoo said the government remains committed to its push for true social cohesion in Guyana. He said it is proud of the fact that there is a department of the Government that focuses on social cohesion and building social cohesion.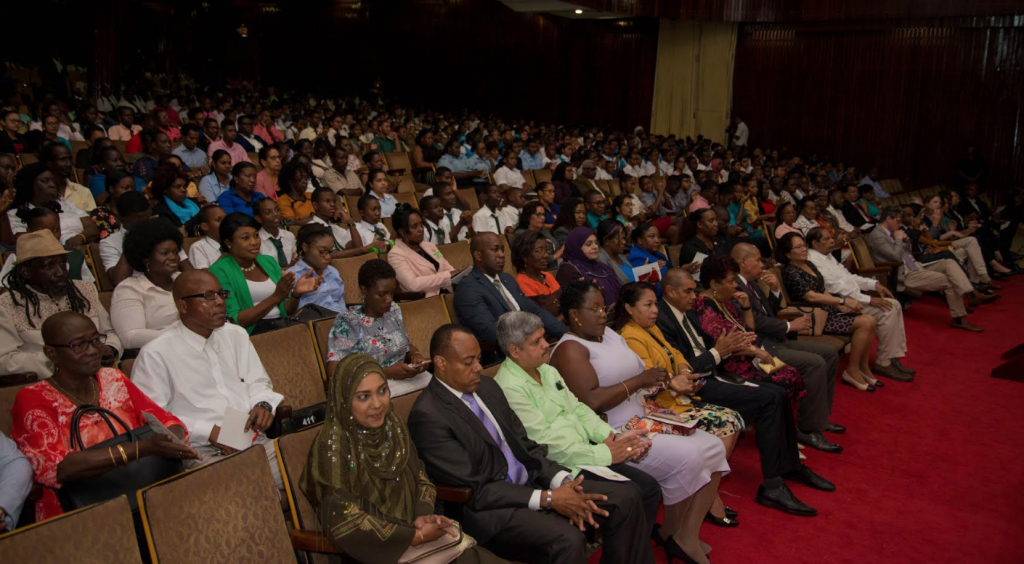 He said "our movement for social cohesion gains strength in each year and it is a work in progress…to generate great appreciation for our diversities".
Minister of Social Cohesion, Dr. George Norton said that he believes that athough many years have passed, the spirit of social cohesion is very much alive in Guyana.
He said his department will continue its mission to promote inclusive societies on a national level in keeping with the Sustainable Development Goals (SDGs) of the United Nations, which promotes peaceful and inclusive societies for sustainable development.
Guyana started to observe Social Cohesion Day four years ago just after the coalition government was elected.