President David Granger's dissatisfaction with Guyana's economic dependence was made clear on Thursday when he delivered a lengthy address to the  Parliament.
As Guyana gets ready to celebrate its 50th Independence Anniversary in May, President Granger said it was important that Guyanese look to embark on a new pathway to achieving economic independence.
"I come today to appeal for collaboration in pursuit of economic independence," he said.
The President believes the Independence covenant which emerged in 1966 and sought to revolutionize the economy remains unconsummated.
Mr. Granger noted, without hesitation, that to accomplish such a reality it would require an end to political distort and disunity.
He said it is time to "renew the pledge to make this cherished homeland a place of unity, security and prosperity."
"We became independent but remained a dependent nation. Let those who struggle and died inspire us today," Mr. Granger said, as he called for all Guyanese to join his government in its thrust to develop Guyana.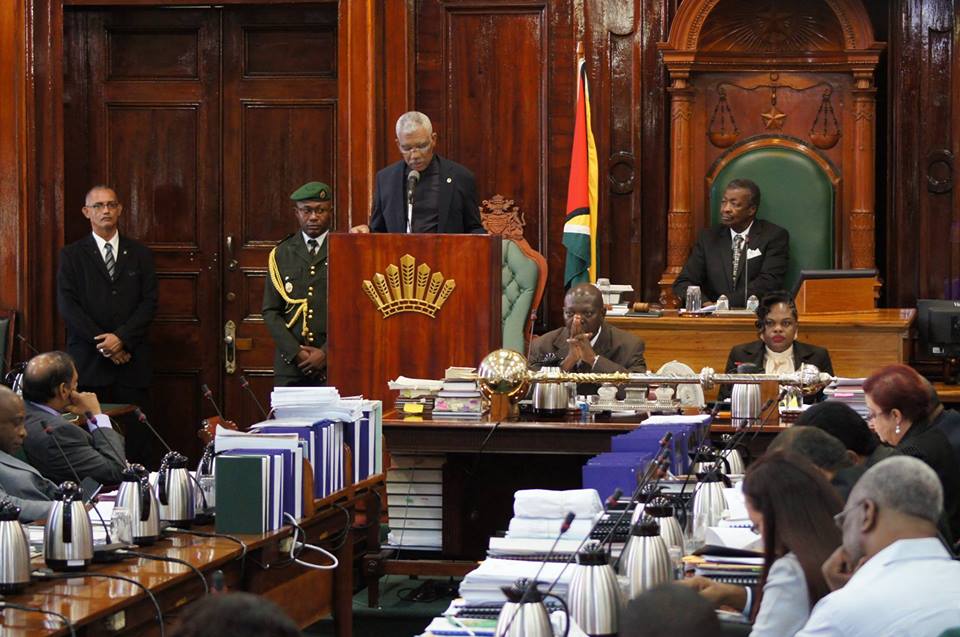 "Revolutionizing the economy proved to be a difficult and a never ending process. This year is an opportunity to hasten economic development. This Jubilee Celebration allows for rekindling of the enterprising spirit," the President noted.
He told those in the Parliament that his government will complete the mission by securing a good life for all Guyanese.
Granger said too that his administration will act resolutely to implement reforms to a build resilient economy that is responsive to changes of the global economy.
"Other impediments must be overcome to achieve economic independence. We look forward to achieving economic independence over the next fifty years. We will remove the remaining obstacles that still keep our people disunited," the President added.
According to Granger, the government will pursue economic diversification and will seek to invest in a skilled workforce over the next decade.
"We will assert our identity, we will celebrate our achievement," he added as he called on the Legislative and Executive branches of government to work together.
"This is the year for national unity; this is the year for achieving economic independence," he concluded. (Kurt Campbell reporting)