Moments after the announcement by British High Commissioner to Guyana, Jane Miller, that Guyanese will no longer require a visitor's visa to travel to the UK from next month, President Irfaan Ali urged Guyanese not to the abuse the system.
The President said today's announcement culminates lots of hard work and negotiations and Guyanese must not abuse the system and adhere the visa requirement and timeline of stay in the country.
The waiver announced is for visitor's visa where Guyanese can stay up to six months upon travel.
"Today I am very pleased that Guyanese can travel with greater ease to the UK. However, I want to say to all Guyanese that with these waivers come an important responsibility to all of us, we have a responsibility to safeguard these important decisions, because it comes with hard and work and it take a long time and we will be working very closely with the UK in strengthening our systems to ensure that there is proper monitoring and to ensure there is no abuse of the system," President Ali said.
Even locally the President said, Guyanese authorities are ramping up screening and monitoring, noting that the country's economic prospects seem to be attracting scores of businesses and families to local shores who are showing interest in Guyanese citizenship.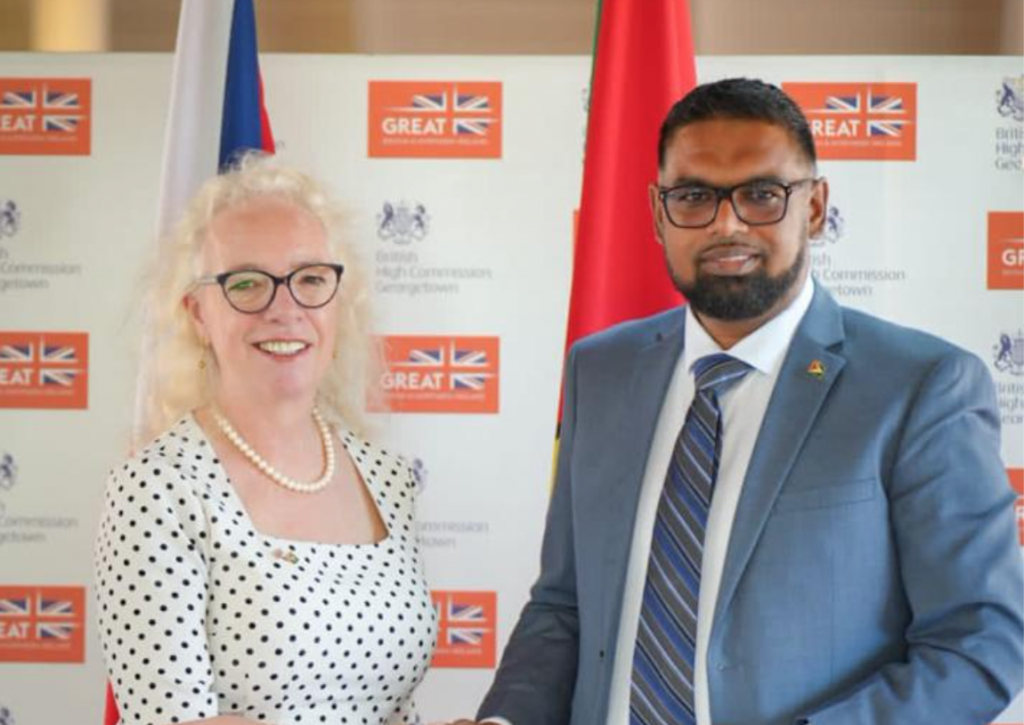 "These days we have greater interest in Guyanese citizenship, more persons from the region, greater number of migrants coming as a result of what is happening around us, so we are working now on strengthening our systems to ensure that our systems are not abused," the President said.
The UK government will be monitoring its systems to ensure their is no abuse of the visa free travel.